Facebook weathers multiple storms in Q2
Ad revenue and active users beat Wall Street expectations – but the effects of the July ad boycott haven't fully materialized, yet.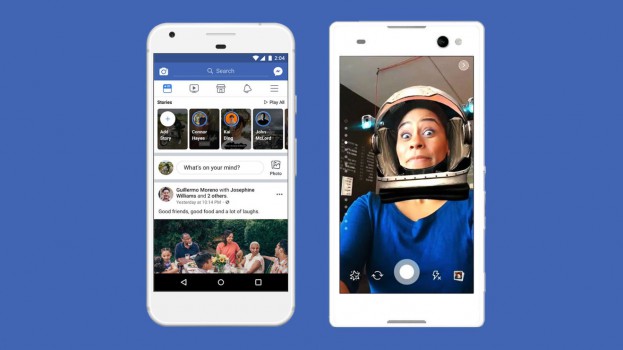 Suffice to say it's been a tough year for Facebook.
As much of a media juggernaut as it is, the company's revenue was still adversely affected by the COVID-19 pandemic. While Facebook managed to grow in the first half of the year, the company did dial back expectations for growth. And no stranger to controversy, the latest rally against the platform included a temporary advertising boycott from major global advertisers, centred around cries for the company to do more to fight hate speech.
The phrase "all things considered" might be an understatement… but, all of the aforementioned things considered, Facebook still managed to beat Wall Street estimates as revenue climbed by 11% from Q2 2019 to USD $18.69 billion, sending its shares up 7% after market close on Thursday. While analysts had expected a rise from Facebook, the consensus was on a more modest $17.34 billion. And, at press time, Facebook's shares stood at USD $249.75 per share, which is close to its highest all year.
Net income for Facebook was $5.18 billion, nearly twice that of $2.62 billion a year before. Monthly active users were up to 2.7 billion (from 2.41 billion), also leapfrogging analyst expectations of 2.63 billion. Daily active users rose by 12% to 1.79 billion (slightly more than analyst predictions of 1.75 billion).
Facebook added that it expects those active user counts to maintain or drop slightly in the coming quarter as lockdowns lift; social media and screentime in general has been on the rise since March, but some data, including research from Mindshare, shows that many people are past the stage of excessive media consumption during the pandemic.
CEO Mark Zuckerberg testified before a U.S. House antitrust subcommittee earlier this week, which pushed its Q2 results back by one day.
Zuckerberg addressed the boycott on the call and said that while ad boycotts could negatively affect Facebook's revenue, "the much bigger cost of such a move would be to reduce the effectiveness of the ads and opportunities for small business to grow." CFO David Wehner pointed out on the call – which addressed the quarter ending June 30 and therefore won't reflect much of the impact of the boycott, which only began in late June – that the company's largest 100 advertisers account for only 16% of ad revenue. Three quarters of the company's total revenue comes from SMBs.
Zuckerberg added that Facebook currently has more than nine million active advertisers. In addressing the assertions levelled against the company, he stated that Facebook "[does] not profit from misinformation or hate."