Trendsetter: What P&G's direct network buy could spell for the industry
Experts are split on whether or not the CPG giant's decision could prompt big change – and where that change will occur.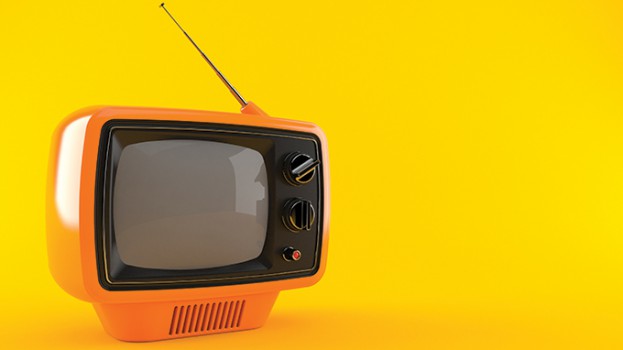 Procter & Gamble reportedly went direct to U.S. broadcasters to make its advertising deals for the upcoming fall TV season.
While other advertisers have worked directly with broadcasters, this is a first for a brand with the stature of P&G.
This move by P&G comes as no surprise to many in the industry. Marc Pritchard, the company's chief brand officer has been notably blunt about his dislike of the upfront system and is a big supporter of the Association of National Advertisers' (ANA) appeal to the TV industry to rethink the practice and its timing.
Nevertheless, CARD sought the input of some of Canada's ad leaders to see just how meaningful this move is – P&G is just one advertiser, but its influence, particularly in the CPG space, is undeniable.
Sarah Ivey, CEO and founder of Agents of Necessity, says, "P&G has been one of the fiercest supporters of the legendary ANA report, and they've also had a long-term goal of bringing all the assets together to craft a single view of their customer. That long-term vision has led them to build an in-house agency, data capabilities, even the Living Labs innovation pipeline. Net – this is all just part of this plan."
She believes P&G was testing the waters last year when it constructed a first-party data experiment with Roundel, Target's custom-built advertising platform, which also involved Disney+ viewership data being married directly with Target transactions.
With the way P&G's actions tend to trickle down through the industry, Ivey says if history repeats itself, direct buying and in-house media shops could become more commonplace.
Jay Chaney, partner and CSO at Broken Heart Love Affair, expects the trend of bringing media buying in-house will grow, to various degrees, with the increase in automation of the buying process, broad availability to the same datasets, and growing sophistication of AI/machine learning platforms. However, he says it won't be all-or-nothing, and it may go back and forth.
"There may be some instances where the discipline will come in-house, but that will be short lived," says Chaney. "The motivations of in-house and out-of-house are quite different, and companies will quickly learn that a balance of both is required for optimal performance over time. Relationships, broad exposure to different challenges and approaches, and the opportunity to be unencumbered by corporate culture and politics will mean that outside media agencies will still hold value."
Kevin Kivi, EVP general manager at Horizon Media Canada, has expected that a shift like this would occur and, while he's sure there are plans to prepare for this in other markets, he's not sure that P&G  would have the ability, scale and risk tolerance to do this in different countries and regions, where  market and trading conditions are vastly different.
Kivi says, "Like most things, there is a cyclical effect of these type of decisions – what's old is new again – every 10 years or so.  In some cases, the role we play as a media agency has been completely undervalued as the procurement-driven era has driven costs down and volume of outputs and need up. I think once many clients realize the complexity, tools, labour and skillsets needed to manage their media budgets in-house, we'll see the pendulum swing back. There have been instances of this already in Canada."
Direct negotiations are one thing, but there are some things you can't place a value on, says Kivi. "It's naive for some big marketers to expect that they can do what agencies do and have done for years. Clients may not come back in full form and things may look different with their agency partners. But there are some things you cannot put a price tag on and the output of media agencies, whether unbundled or bundled, and the valuable role they play for their clients, is key to their joint success."
In-housing may have a short-term impact on agencies, but speaker and author Tony Chapman believes broadcasters would also feel the pinch as media becomes further commoditized and devalued.
"Television networks will celebrate it for a moment, but they should also be aware that it's a giant step down the race to zero.  As brands like P&G get more sophisticated with their buys, and more organized with their data, they will undoubtably move to an auction mentality where they identify the eyes and ears they are after, by a wide set of criteria, age, gender, orientation, ethnicity, geography, income, proximity to stores, and then have all media bid with the ones who can fulfill requirements at the lowest cost winning."