UB Media expands its restobar network
The OOH provider has signed with Jack Astors parent co SIR Corp.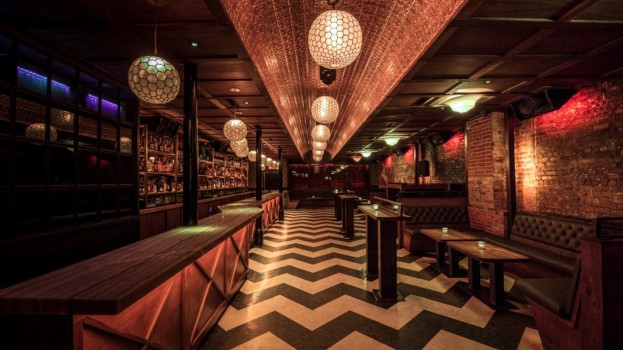 UB Media is poised to welcome Canadians back to dine-in restaurants as its national indoor DOOH network logs a double-digit expansion.
The Montreal-headquartered company has signed an agreement with SIR Corp to deploy digital signage in its family of restaurants which includes Jack Astor's, Reds, Loose Moose, Canyon Creek and Duke's.
These brands, along with the addition of trendy, Vancouver-based boutique hospitality group Blueprint and Toronto-based John Doe Group earlier this year gives UB Media a big piece of the restobar media landscape. Last year, it also partnered with the Firkin Group of Pubs, Pegasus Group, Fox and Fiddle Franchise, Gabby's and Ink Entertainment (which operates high-end venues like the Cabana Pool Lounge, Union and La Société).
Lino Ricco, VP of business development at UB Media, said in a statement that as Canadians emerge from lockdown, "they are eager to get back to dining in restaurants." However, research from Mindshare indicates that this sentiment is not shared by all Canadians. In its latest wave of research, which was completed July 11, it found that 61% of Canadians were still either concerned or very concerned about dining inside restaurants, bars and cafes. It also found that less than one third (28%) of Canadians had gone to a patio since restrictions have begun to lift – indicating that there is a will to go out, but it's not a universally shared sentiment.
UB Media's three major networks – Restobar, Campus and Cinema, all of which include static and digital large and small formats – have all undoubtedly been affected by the pandemic and ensuing closures. But now, re-openings could prompt a return, even if small. Toronto and Peel are among the last regions in Ontario that have re-opened cinemas and indoor dining, while other provinces such as British Columbia and Manitoba had re-opened those facilities – with limitations – earlier in the summer.
According to information from CARD, pre-COVID the company's restobar network reached "millions" of Canadians weekly.