Our first glimpse at the return of sports: Numeris
Plus, World of Dance leaped over AGT in the ratings for the first time.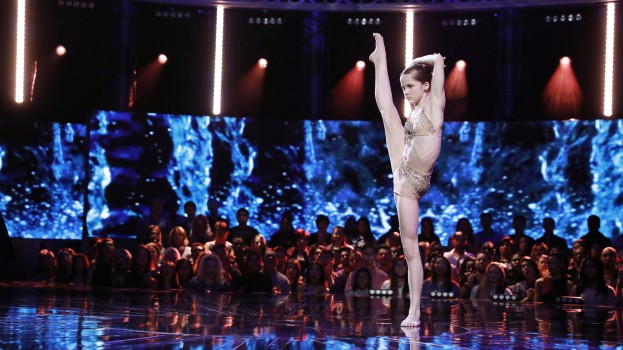 After hovering around second place most of this summer, World of Dance did a grand jeté over America's Got Talent and became the most-viewed single-night program for the week ending July 26. It did so with an average for 968,000 viewers per minute, while America's Got Talent saw a fairly significant dip in its views, down more than 100,000 from the previous week.
Overall, the summer TV lull continues, but has not gotten any worse, with all of the top five still bringing in more than 700,000 viewers, but none breaking one million.
It's worth noting that this was the first week that Canadians got a taste of some of the sports they left behind in the spring. The Blue Jays were the first Canadian team to resume televised games. While their games were programmed as multi-day slots (and thus not counted in MiC's Numeris top-five), over the three days that the Jays games aired on Sportsnet they drew an average of 594,000 viewers per minute, with 205,000 of those being in the Toronto/Hamilton area.
Canada (Anglophone)
1. World of Dance on CTV Tuesday at 10:01 p.m.: 968,000 viewers
2. America's Got Talent on Citytv Tuesday at 8 p.m.: 904,000 viewers
3. Marvel's Agents of SHIELD on CTV Wednesday at 10 p.m.: 834,000 viewers
4. Young Sheldon on CTV Thursday at 8 p.m.: 727,000 viewers
5. Blindspot on CTV Thursday at 9 p.m.: 714,000 viewers
Quebec (Francophone) 
1. François Bellefuille on TVA Tuesday at 9 p.m.: 632,000 viewers
2. Un zoo pas comme les autres on TVA Monday at 7 p.m.: 586,000 viewers
3. Ninja Warrior: Le parcours ultimate on TVA Tuesday at 7 p.m.: 560,000 viewers
4. Les gags on TVA Sunday at 6:30 p.m.: 551,000 viewers
5. La recrue on TVA Wednesday at 8 p.m.: 532,000 viewers

Montreal (Anglophone)
1. World of Dance on CTV Tuesday at 10:01 p.m.: 34,000 viewers
2. Blindspot on CTV Thursday at 9 p.m.: 32,000 viewers
3T. Young Sheldon on CTV Thursday at 8 p.m.: 30,000 viewers
3T. The Big Bang Theory on CTV Thursday at 8:31 p.m.: 30,000 viewers
5. Bob (Hearts) Abishola on CTV Monday at 8:31 p.m.: 27,000 viewers

Toronto/Hamilton
1. America's Got Talent on Citytv Tuesday at 8 p.m.: 324,000 viewers
2. World of Dance on CTV Tuesday at 10:01 p.m.: 278,000 viewers
3. Blue Bloods on CTV Friday at 10 p.m.: 190,000 viewers
4. Bob (Hearts) Abishola on CTV Monday at 8:30 p.m.: 157,000 viewers
5. Blindspot on CTV Thursday at 9 p.m.: 150,000 viewers
Edmonton
1. Tough as Nails on Global Wednesday at 9 p.m.: 59,000 viewers
2. Border Security on Global Saturday at 7 p.m.: 56,000 viewers
3. World of Dance on CTV Tuesday at 8 p.m.: 52,000 viewers
4. Alaskan Bush People on Discovery Monday at 9 p.m.: 50,000 viewers
5. Global News Morning Saturday at 7 a.m.: 43,000 viewers
Calgary
1. World of Dance on CTV Tuesday at 8:01 p.m.: 65,000 viewers
2. Marvel's Agents of SHIELD on CTV Wednesday at 8 p.m.: 53,000 viewers
3. Alone on History Thursday at 10 p.m.: 45,000 viewers
4. Blue Bloods on CTV Friday at 8 p.m.: 43,000 viewers
5. Border Security on Global Sunday at 7:30 p.m.: 40,000 viewers
Vancouver/Victoria
1. The Titan Games on Global Monday at 8 p.m.: 105,000 viewers
2. America's Got Talent on Citytv Tuesday at 8 p.m.: 100,000 viewers
3. World of Dance on CTV Tuesday at 10:01 p.m.: 94,000 viewers
4. Border Security on Global Saturday at 7 p.m.: 92,000 viewers
5. Marvel's Agents of SHIELD on CTV Wednesday at 10 p.m.: 81,000 viewers