How iHeartRadio is keeping fan engagement alive (with help from brands)
iHeart to Heart was conceived to fill the gap left without concerts, festivals and meet-and-greets.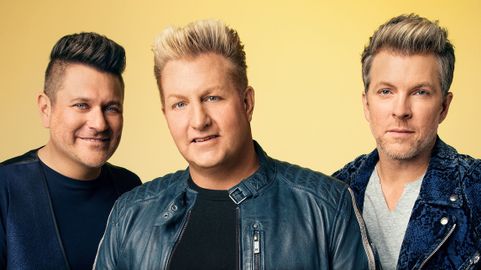 Even as restrictions lift across Canada, it still may be some time before Canadians are once again able to enjoy the fun of concerts, festivals and meet-and-greet events with their favourite artists.
Bell Media's iHeartRadio Canada is filling that gap with a new content program, iHeart To Heart. Presented by Virgin Mobile Canada and premiering this weekend, the series will allow listeners to enter to win a 15-minute virtual meet-and-greet with their favourite artists, along with four friends. The first act to be featured will be Rascal Flatts, while Tim McGraw is also lined up. Rob Farina, head of content, strategy and iHeartRadio at Bell Media tells MiC it is also currently in talks with some pop artists for future editions.
From those conversations will spring a series of content pieces to be distributed across Bell Media's properties.
Farina says iHeart has been seeking ways to use its platform to provide content for homebound Canadians since the start of the pandemic – and it's been involving brands in whatever ways it can.
"The backdrop of everyone's minds right now is finding new ways to connect with audiences," says Farina. "With the relationship we have with artists and the different ways we can provide avenues for those connections, it's been a great marriage between the two."
The first initiative it launched was the iHeart Living Room Concert Series, which ran multiple mini concerts every week for more than 10 weeks. There was a cause marketing component, with artists supporting the Canadian Red Cross. Jackson Triggs served as the main sponsor of that series.
"It was a really great collaboration," says Farina. "They wanted to find a real thoughtful way to have a voice in the marketplace, and they really embraced this idea because this project in particular exposed a lot of emerging artists, which created some really great brand moments."
After that debut, the company also launched the iHeart Family initiative, which enlisted established artists to read bedtime stories for children. And, it curated podcast libraries and audio channels for children.
"This newest series is in that same vein of asking, 'How do we create those real special moments?'"
Farina says the artists participating in the iHeart to Heart series have to be blockbuster-big for a reason. "We want the profile of this to be huge," he says.
When it comes to the integration with Virgin – whose Canadian operation was acquired by Bell in 2009 – Farina says it goes beyond Bell's pre-existing relationship with Virgin Mobile. "When you look at the dominant users of the iHeart platform, it's usually a youth to young adult medium, and it's driven largely by pop and alternative, so that fits in very well with Virgin Mobile's brand."
The other advantage, he says, is it allows Virgin Mobile an opportunity to market iHeart to its user-base. "The program was created to be centred around one brand, and that's Virgin," says Farina.