Top shows are back in the seven figures: Numeris
Plus, hockey rules nationally, but basketball is the hottest game in Toronto.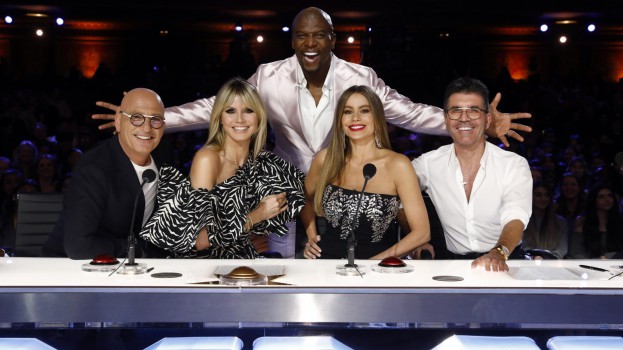 America's Got Talent was once again the top single-night program in the country.
For the week ending Aug. 2, the reality show pulled in an AMA of 1.15 million viewers. This was not only the highest of all single-night programs, but it was a notable boost for AGT. While it's been on top for most of the summer, the last several weeks have seen its ratings slip into the six figures.
AGT was followed by World of Dance and Agents of SHIELD, both of which have kept up consistent ratings.
It was a rare summer viewing of Hockey Night in Canada that came in fourth; with the Stanley Cup Qualifiers underway, an average of 765,000 viewers tuned into the Saturday night broadcast. The Qualifiers played best in Montreal and Calgary, where they were the top programs for the week.
Additionally, the Qualifiers aired an additional seven broadcasts across Saturday and Sunday beside the HNIC match. With seven total broadcast slots, the games brought in an average of 788,000 viewers per minute on Sportsnet.
Although basketball didn't score as big nationally, the Raptors were a regional hit. With 187,000 viewers, the games pulled in a higher AMA in the Toronto market than the Stanley Cup qualifiers did.
Outside of good sports news, some markets showed a notable boost in their overall ratings. Vancouver, for example, saw a major shift in its top-five, with some programs like America's Got Talent growing their audience by more than 50% week-over-week.
Canada (Anglophone)
1. America's Got Talent on Citytv Tuesday at 8 p.m.: 1.14 million viewers
2. World of Dance on CTV Tuesday at 10:01 p.m.: 940,000 viewers
3. Marvel's Agents of SHIELD on CTV Wednesday at 10 p.m.: 799,000 viewers
4. Hockey Night in Canada on CBC Saturday at 8:24 p.m.: 765,000 viewers
5. The Titan Games on Global Monday at 8 p.m.: 762,000 viewers

Quebec (Francophone) 
1. Les gags on TVA Sunday at 6:30 p.m.: 676,000 viewers
2. La ronde qualificative CH: Super soirée LNH on TVA Sports Saturday at 8 p.m.: 629,000 viewers
3. A L'affiche dimanche on TVA Sunday at 7:30 p.m.: 618,000 viewers
4. Vlog on TVA Sunday at 7 p.m.: 554,000 viewers
5. Un zoo pas comme les autres on TVA Monday at 7 p.m.: 531,000 viewers
Montreal (Anglophone)
1. Hockey Night in Canada on Citytv Saturday at 8:24 p.m.: 43,000 viewers
2. America's Got Talent on Citytv Tuesday at 8 p.m.: 40,000 viewers
3. World of Dance on CTV Tuesday at 10:01 p.m.: 38,000 viewers
4T. Law & Order: SVU on CTV Thursday at 9 p.m.: 29,000 viewers
4T. Young Sheldon on CTV Thursday at 8 p.m.: 29,000 viewers
Toronto/Hamilton
1. America's Got Talent on Citytv Tuesday at 8 p.m.: 286,000 viewers
2. World of Dance on CTV Tuesday at 10:01 p.m.: 241,000 viewers
3T. Toronto Raptors on Citytv Sunday at 8:30 p.m.: 187,000 viewers 
3T. Tough as Nails on Global Wednesday at 8 p.m.: 187,000 viewers
5. Law & Order: SVU on Thursday at 9 p.m.: 169,000 viewers
Edmonton
1. Homestead Rescue on Discovery Monday at 10 p.m.: 55,000 viewers
2. The Titan Games on Global Monday at 9 p.m.: 53,000 viewers
3. Tough as Nails on Global Wednesday at 9 p.m.: 49,000 viewers
4. Border Security on Global Saturday at 7 p.m.: 47,000 viewers
5. Global News Morning Sunday at 7 a.m.: 45,000 viewers
Calgary
1T. Hockey Night in Canada West on CBC Saturday at 9:27 p.m.: 60,000 viewers
1T. Stanley Cup Live Coverage on Sportsnet Saturday at 6:24 p.m.: 60,000 viewers
3. World of Dance on CTV Tuesday at 8:01 p.m.: 57,000 viewers
4. Marvel's Agents of SHIELD on CTV Wednesday at 8 p.m.: 53,000 viewers
5. The Big Bang Theory on CTV Monday at 8:30 p.m.: 36,000 viewers

Vancouver/Victoria
1. America's Got Talent on Citytv Tuesday at 8 p.m.: 158,000 viewers
2. World of Dance on CTV Tuesday at 10:01 p.m.: 123,000 viewers
3. The Titan Games on Global Monday at 8 p.m.: 111,000 viewers
4. The Wall on Global Monday at 9 p.m.: 97,000 viewers
5. Border Security on Global Saturday at 7 p.m.: 97,000 viewers