Broadsign Reach, Campsite add Quebecor OOH to platforms
With the 133 digital screens centrally located in high-traffic areas, VP Edith Gagné says this is a win all around.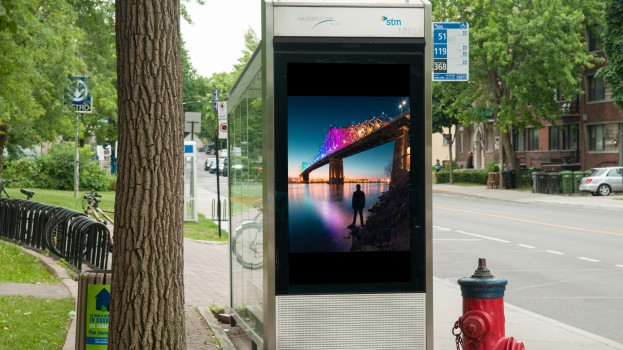 Quebecor OOH's digital street furniture inventory is now available via Broadsign Reach and Campsite programmatic purchasing platforms.
The digital screens within the network are are centrally located, integrated into their surroundings, and generate 3.7 million impressions per day. This deal extends the existing partnership between Quebecor and Quebec-based Broadsign.
Edith Gagne, VP of programmatic sales operations for Broadsign and Campsite, tells MiC exactly why Quebecor's network is so valuable.
"They are strategically located in high-traffic, highly visible outdoor areas. That type of inventory has always been in high demand for us," she says.
The more platforms its network is available on, she says, the better results for both parties.
"The availability of Quebecor's network across all of our connected DSPs helps promote the inclusion of DOOH in omnichannel buys, and with specialized DOOH DSPs such as Campsite, helps ensure optimal market coverage with premium products."
Because Broadsign Reach is compatible with more than 30 programmatic buying platforms, Gagné says it's easier for buyers to transact, since many have certain tools or platforms that they prefer to use.
Campsite, on the other hand, is more of a self-serve marketplace, containing its own segmentation and targeting tools based on demographic data and real-time information. Campsite was acquired by Broadsign last year.
Programmatic ad buys are now available on Quebecor's network of 133 digital screens in Montreal, Laval, Sherbrooke, Lévis and South Shore Montreal.