How will brands cope with the CFL's season cancellation?
The league's main appeal is at a regional level – so how can sponsors replicate that loyalty without games?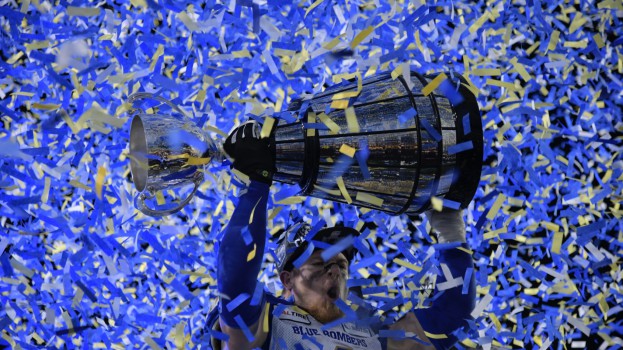 The Canadian Football League has officially decided to cancel its 2020 season – even opting out of a shortened season model – after failing to secure government funding that would support a Winnipeg-based "hub city" model in the fall.
With no revenue from tickets and less revenue from TV and streaming compared to major leagues such as the NBA and NHL, the league said it would require "some meaningful federal government support, sign-off from public health authorities, and a new collective bargaining agreement with the Canadian Football League Players' Association." While the league says the latter two requirements were met, it could not come to an agreement with various levels of government for funding. Heritage minister Steven Guilbeault says it will continue to engage with the league in an effort to support it in the coming years.
The CFL since said it will shift its focus to 2021 and beyond. "We are absolutely committed to 2021, to the future of our league and the pursuit of our vision of a bigger, stronger, more global CFL," said commissioner Randy Ambrosie in a statement. He predicted that the 2021 Grey Cup in Hamilton will be the "largest reunion in Canadian sports history." Last year's Grey Cup pulled in an AMA of 3.9 million viewers in English and 3.7 million in French.
The league is also working on other content plans and initiatives to engage fans, but there are few details there. So, with no games, where does that leave sponsors?
Just how much spend goes to the CFL?
Matthew Klar, VP of strategy at MKTG, says that most CFL sponsorship deals work at both a team and a league level. Team sponsorships range from the low- to mid-six figures, whereas league deals are in the mid- to high-six figures. He adds, "Many brands that invest in the CFL do a mix of team deals and league deals." Klar says this is in an effort to carve out an "ownership position" and prevent their competitors from gaining ground at a similar level of sponsorship – so many national brands that work with the CFL are committing million-dollar deals.
Needless to say, "in total, it plays a very important role in the [Canadian] sponsorship landscape," says Klar.
But Mike Lang, president of Lang Partnership Network, says the CFL is not quite as high in the importance of overall sponsorship as it once was – especially at a national level. He notes that it's much bigger in Western Canada. "There's a reason Shaw is a presenting sponsor of the Grey Cup every year," he says, referencing the Calgary-headquartered cable company that does most of its business west of Ontario. Overall, says Lang, the CFL's importance for brands is more regional than national. "Something like the Raptors would have more pull nationally than the CFL, but if you go to Saskatchewan, if you go to Winnipeg, it's right up there as one of the most important properties."
That said, both Klar and Lang say many brands have already prepared for a pause, postponement or cancellation this season and spent the last five months working on contingency plans.
Klar says most of MKTG's clients had opted to pause and evaluate what the league's return to sports looks like. Some have scoped digital opportunities as make goods, but others, he says, "aren't necessarily settling for tier-two or tier-three assets" and hadn't locked into anything concrete.
"You'd have to have your head in the sand if you weren't thinking about a plan B," says Lang, echoing Klar's sentiments. After the postponement of the Tokyo Olympic Games, Lang says brands are prepared for just about anything. "Obviously there's going to be some lost money, because people did have to pay for some stuff as part of their initial agreements, but a lot of money can go toward other things."
So, what's the plan?
All contracts are different, and Lang says that he's unsure whether or not major sponsors – like Shaw or Sun Life – have force majeure clauses in their contracts that would have them stay committed to big financial amounts. But for those locked into commitments, there's plenty of opportunities to get creative.
Klar says that the post-COVID era is creating a new standard of expectations for sponsors. "These days, the onus is not on the property to deliver them a bunch of inventory. It's more on the sponsor to use the IP and [be] creative. You can't just have the property throw a bunch of things into your contract to deliver value – the best sponsors have taken the IP that they've paid for and have thrown it into their own channels and created their own content. In a way, it makes them less reliant on the property."
And Lang says there are ways to create content that fills the gap left at the local level.
"If I'm based in Winnipeg and I was a sponsor of the Winnipeg Blue Bombers, I would go to that team and say, 'Even if you're not playing football, you're still a proud member of my community.'" He goes on to say that franchises should align with other important members of communities: front line workers, hospitals, charities and all of the people that have been crucial in getting the country through the pandemic.
"If I were a sponsor, I'd be creating content and programs using my rights to the Blue Bombers with local rights for hospitals, local charities – handing things out to front-line workers and using the franchise in a creative fashion. There are other things that matter more right now, and I think you'd find a lot of acceptance among consumers."