Shows pick up steam as Canadians flock to TV screens: Numeris
Hockey Night in Canada is back, but non-sports programs are buzzing too.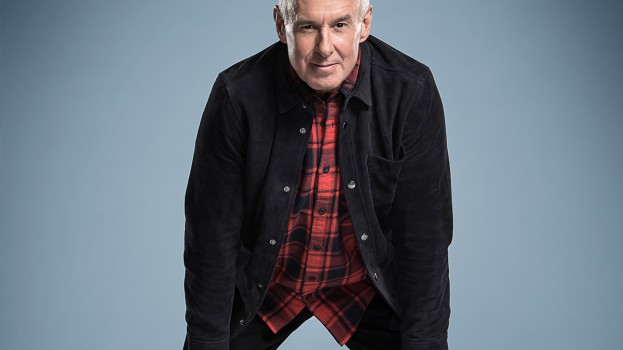 Hello out there, we're on the air, it's TV night tonight.
For the first time in months, all five of the top single-night television programs in the country tracked view counts of over one million.
For the week ending Aug. 5, Hockey Night in Canada took the top spot on the Numeris charts for the highest AMA of all programs that week. The much-anticipated comeback brought in 1.4 million viewers. Another comeback program, Big Brother, took in more than 1.1 million viewers for both broadcasts.
The return of sports and Big Brother might have had a halo effect on the rest of the TV schedule. After several weeks of even top-performing shows like America's Got Talent and World of Dance pulling in six-figure ratings, both shows were up over one million – in the case of World of Dance, that's the first time all summer it's burst into the seven-figure mark.
The Stanley Cup qualifying rounds also picked up steam in the Quebec Francophone market, although it was programmed as a multi-night broadcast. The success of other teams such as the Calgary Flames and, up until last week, the Toronto Maple Leafs, also drove hockey content into the top-five in those markets. However, despite the resounding success of the Vancouver Canucks throughout the post-season so far, hockey didn't quite crack the top-five in the country's westernmost market.
Additionally, the resurgence of Raptors basketball – even just for exhibition games – saw one multi-night broadcast rank high in Toronto. Between the two nights of broadcast, it pulled off an average of 293,000 viewers per minute in the market.
Canada (Anglophone)
1. Hockey Night in Canada on CBC Saturday at 8:11 p.m.: 1.4 million viewers
2. Big Brother on Global Wednesday at 9 p.m.: 1.16 million viewers
3. Big Brother on Global Sunday at 10 p.m.: 1.11 million viewers
4. America's Got Talent on Citytv Tuesday at 8 p.m.: 1.07 million viewers
5. World of Dance on CTV Tuesday at 10:01 p.m.: 1.02 million viewers
Quebec (Francophone) 
1. Un zoo pas comme les autres on TVA Monday at 7 p.m.: 660,000 viewers
2. Les gags on TVA Sunday at 6:30 p.m.: 600,000 viewers
3. Arrive en campagne on TVA Thursday at 7:30 p.m.: 540,000 viewers
4. Fous du BBQ on TVA Monday at 7:30 p.m.: 526,000 viewers
5. Ninja warrior: Le parcours ultimate on TVA Tuesday at 7 p.m.: 499,000 viewers
Montreal (Anglophone)
1. America's Got Talent on Citytv Tuesday at 8 p.m.: 41,000 viewers
2. World of Dance on CTV Tuesday at 10:01 p.m.: 29,000 viewers
3T. Celebrity Family Feud on Citytv Sunday at 8 p.m.: 27,000 viewers
3T. Mary's Kitchen Crush on CTV Sunday at 7 p.m.: 27,000 viewers
5. Hockey Central on Sportsnet Friday at 6:30 p.m.: 26,000 viewers

Toronto/Hamilton
1. Hockey Night in Canada on CBC Friday at 8:11 p.m.: 654,000 viewers
2. America's Got Talent on Citytv Tuesday at 8 p.m.: 351,000 viewers
3. Sportscentre (Afternoon) on TSN Sunday at 4:23 p.m.: 297,000 viewers
4. World of Dance on CTV Tuesday at 10:01 p.m.: 278,000 viewers
5. Big Brother on Global Wednesday at 9 p.m.: 267,000 viewers

Edmonton
1. Hockey Central on Sportsnet Friday at 4:30 p.m.: 84,000 viewers
2. Big Brother on Global Wednesday at 7 p.m.: 79,000 viewers
3. Big Brother on Global Sunday at 8 p.m.: 66,000 viewers
4. Global News Morning Sunday at 7 a.m.: 53,000 viewers
5. Homestead Rescue on Discovery Monday at 10 p.m.: 52,000 viewers
Calgary
1. World of Dance on CTV Tuesday at 8:01 p.m.: 55,000 viewers
2. Marvel's Agents of SHIELD on CTV Wednesday at 8 p.m.: 52,000 viewers
3. Big Brother on Global Sunday at 8 p.m.: 52,000 viewers
4. Big Brother on Global Wednesday at 7 p.m.: 46,000 viewers
5. Hockey Central on Sportsnet Friday at 4:30 p.m.: 42,000 viewers

Vancouver/Victoria
1. America's Got Talent on Citytv Tuesday at 8 p.m.: 149,000 viewers
2. World of Dance on CTV Tuesday at 10:01 p.m.: 129,000 viewers
3. The Titan Games on Global Monday at 8 p.m.: 118,000 viewers
4. Big Brother on Global Sunday at 10 p.m.: 112,000 viewers
5. Big Brother on Global Wednesday at 9 p.m.: 108,000 viewers