TD Bank Group signs on with Toronto Defiant
The new deal is TD's first foray into the world of esports.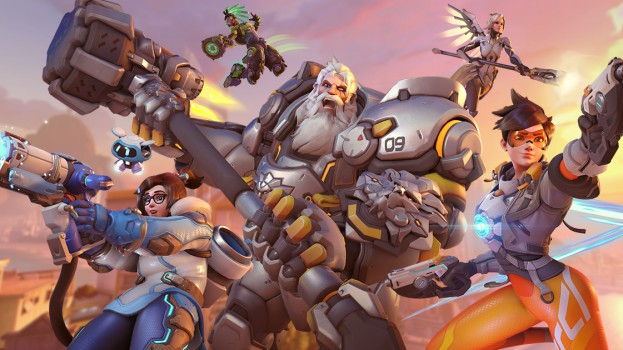 TD Bank Group has inked its first esports sponsorship deal with Toronto's Overwatch League franchise, Toronto Defiant, which includes being named the official bank of the franchise. As part of the deal, TD will also be the sponsor of "memorable and inclusive" experiences and activations for both Defiant players and their fans.
Sponsorship has been a big part of TD's marketing efforts with the focus on properties that enable the brand to connect and engage with its customers and communities, says Michael Armstrong, VP, Canadian brand and Corporate Sponsorships.
This year, many of TD's most high-profile sponsorship events, such as Toronto Pride and various jazz festivals, have either been cancelled or moved online. Even Blue Jays home games, which are normally played on a field decorated with TD Bank signs and sponsored activations, have had to move to Buffalo this season. But even if it hasn't been able to take its brand to the streets, it's been able to take it to the living room, sponsoring events such as Canada Together: In Concert.
Now, says Armstrong, the esports fanbase that has been growing over the past few years accelerated during the pandemic, providing new sponsorship options during the absence of traditional sports. In Canada, there are an estimated 5.6 million esports fans, according to the Vivintel 2020 Sports and eSports Study.
"Esports continues to connect fans across the globe and brings people together in new, inclusive ways," he says. He adds that it wasn't just the number of fans and the "positive energy and enthusiasm" surrounding the sport, but also the diversity of fans who he says come from "all walks of life."
As such, part of TD's strategy is to create content that celebrates the fans as well as the players. Although there is no paid media planned around the sponsorship at this time, the new partnership so far includes a new community-focused fan profile series and the title sponsorship of an upcoming amateur Overwatch tournament. The fan profile series highlights fans in the Overwatch community who have made a difference and how gaming has had a positive impact on their lives.
TD will also be the presenting sponsor of an upcoming Toronto Defiant's first Fan Appreciation Weekend. Virtual celebrations kick off today and will run until Aug. 23. Armstrong says, "This will be the first-ever dedicated fan weekend in league history, highlighting the importance and diversity of Defiant fans, and giving thanks to a community of gamers that have showed tremendous support for the franchise in the past two seasons."
The weekend will include a virtual watch party for the Toronto Defiant versus Dallas Fuel match, a community arcade tournament, a virtual player meet-and-greet, giveaways and several more surprises which have yet to be announced.
Toronto Defiant is owned by OverActive Media, which also owns the Toronto Ultra of the Call of Duty League. Other sponsors of OAM franchises include Universal Music Canada and SkipTheDishes.
TD engaged directly with OverActive Media and did not work through a media or sponsorship agency.