La Presse sets a readership record in July
The digital news provider is still embarking on new techniques to monetize its audience, having been victim to the troubled ad market.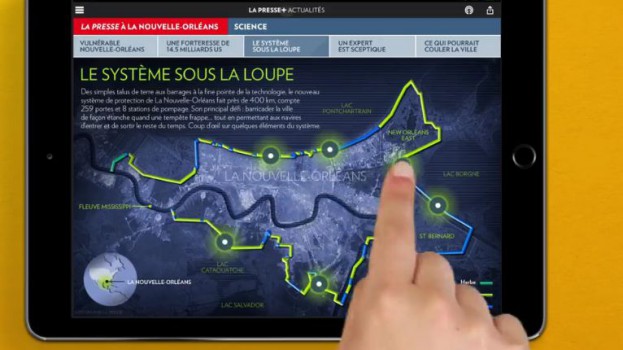 It's been a rocky road for media companies across Canada since springtime. Readership surges early on in the pandemic were contrasted sharply by declines in ad spend, and since then, for some readers and viewers, "COVID fatigue" has set in, pulling back on the collective appetite for news.
But La Presse is still experiencing milestones. Readership via the La Presse mobile app in July increased a notable 33% over the same time last year. That represents 753,000 unique visitors.
During July, traffic on the French-language paper's website swelled by 39%, and readership of LaPresse+ went up 7% for a total increase of 40% across all platforms combined versus July 2019.
In a release, Pierre-Elliott Levasseur, president of La Presse, said, "At the beginning of the pandemic, we had more readers than ever before. What is encouraging is that six months later, the people of Quebec continue to trust us to provide them with quality journalism that meets their needs on a continual basis. We are very happy to see that we have succeeded in building the loyalty of thousands of new readers across all of our platforms."
Beyond raw numbers, there's also some metrics indicating an increase in reader engagement. For the first six months of the year, nearly 75,000 letters of opinion were sent to the La Presse Op-Ed team, representing a 50% year-over-year increase.
While La Presse did not reveal whether or not this rise in readership was effecting its ad revenue, as of May it had confirmed that it was one of the many outlets whose earnings had slowed amidst the pandemic. As such, La Presse has been hard at work developing new opportunities to monetize its increasing audience. It recently developed a non-skippable ad unit for users logging onto its La Presse+ platform, and last month developed a new authentication strategy to give users a single sign-on for La Presse+ and its website – a proactive move conceived with the demise of third-party cookies in mind.
And, while its flagship product is digital news, it's also become the exclusive Quebec news provider for Pattison's place-based OOH expansion in the province.