Zeste celebrates 10 years in a multi-platform media blitz
The TV brand will expand to newsstands and bookstores with special print products this month.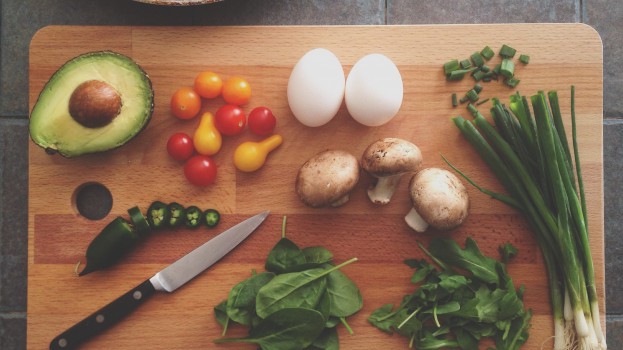 Cooking brand Zeste, which was acquired by Quebecor last year, is celebrating its 10th anniversary. And although Zeste has served mainly as a TV channel over the last decade, it's getting the multi-platform treatment with with a brand roll-out across all of Quebecor's media channels.
Zeste will soon be on newsstands with a special branded issue of Coup de pouce magazine. It's also landing in bookstores, in collaboration with Quebecor's Groupe Homme, with Planches, the first cookbook under its new Zeste présente banner.
The acquisition was part of TVA's takeover of Serdy Média, which also included specialty channel Évasion. But Karl Berthomé, senior director of media solutions with Quebecor Media, says despite Zeste being newer to the Quebecor family, it's using the 10-year anniversary as an opportunity to celebrate the brand across all Quebecor platforms that have food content.
Food content has always been popular in Quebec, Berthomé says, but even more so right now. "There is growth in demand for food content from audiences. COVID may be accelerating it. Being at home more is an opportunity for people to become better cooks because they're cooking at home."
And, he says, there's also the regional factor – a commonly shared spiring among Quebecers to support homegrown brands and businesses. "There is also a movement in Quebec to eat more local," he says. As such, a big portion of the content will highlight Quebec-based chefs and restaurants.
He says there's been growth in traffic on the other Quebecor websites with food content, Coup de pouce and Salut, bonjour! as well with people looking for recipes. He says another thing he's seen that there is more diversification in the demographics of the audience as well in terms of age and gender. It still skews more to
women right now – about 60% female – but he's finding there are more younger people attracted to the food
content environment. As a result, Zeste is developing more beginner recipes for those that teaching
themselves to cook.
Besides the Zeste channel, Salut, bonjour! also has a Zeste Cuisine segment. It's also expanded into the Journal de Montréal and Journal de Québec with a Zeste section every Saturday. Its brand is also active on the web at Zeste.ca and on social media with a multitude of recipes for its thriving community of cooking enthusiasts.
Zeste's culinary platforms currently reach more than 84% of Quebecers. With its multi-platform reach of newspapers, television, magazines, digital platforms and social media, Quebecor's French-language culinary offerings in digital format and on social networks draw no fewer than 4.7 million unique visitors per month.