Desjardins steps up with Montreal International Black Film Festival
The financial institution will grant young people free access to digital screenings.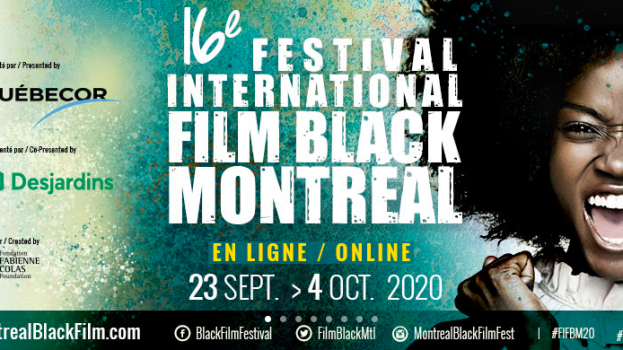 In light of the widespread cancellation of large-scale events and festivals, it seems it would have to take something much bigger to stop the Montreal International Black Film Festival. After 16 years of showcasing Black talent onscreen and behind the cameras, the festival is forging ahead with a 100% online festival, starting Sept. 23, and is hoping to divert its normal audience of thousands – maybe even more – to a digital viewing experience. This year, co-operative financial institution Desjardins has signed on as a co-presenting sponsor, its first time working with the festival.
Desjardins, which does all of its media buying and sponsorship work in-house, is often approached by properties and charities with opportunities for sponsorship, says Johanne Brousseau, director of donations, sponsorships and brand. And it's been on a mission to be current and socially conscious with the properties it chooses to sponsor.
"We have a lot of diversity within our membership," Brousseau tells MiC, adding that it has already built a strong reputation among the LGBTQ+ community and also when it comes to female empowerment. But Brousseau says it was in search of a property to showcase solidarity with the Black community at a time when the industry is under the spotlight to make good on promises of representation and equity.
So, when Fabienne Colas, the Montreal-based actress-turned-producer who founded the festival, approached Desjardins, Brousseau says it was like stars aligning. "She told us personally that she thinks Desjardins should be there," says Brousseau. "Everything came together at the right time. There was space in the budget, the desire was there from the community level too." Having already had a background in festival sponsorship – it's been a longtime sponsor of the Festival d'été de Québec – Brousseau says this already fit with Desjardins' overall culture and sponsorship priorities.
Besides serving as a presenting sponsor and having its name featured predominantly on festival material, Desjardins will provide free access to young people to screen the films, subsequent panels and discussions online. Brousseau says Desjardins' sponsorship strategy for the last several years has been to commit at least 50% of its sponsorship spend to initiatives that will benefit youth.
"We are a co-op, and a co-op is about connecting people, connecting them to content, and contributing to culture – especially for groups that have really had a lack of support in the past," she says.
While Desjardins is pan-Canadian, Brousseau does acknowledge that it's most well-known in Quebec, and that it has a strong presence as a sponsor. "In Quebec, you go to an ice rink and you will always see the Desjardins logo in the arena. We think of ourselves as very omnipresent. But with this, it feels very new, and I'm excited to see the impact that it has."
Desjardins joins co-presenting sponsor Quebecor, which has been a partner of the festival for three years. While Brousseau says there's no media plan in place to promote the partnership – besides some boosted social – she says they are not ruling it out. "We have a lot of campaigns rolling out [at the end of August] through the beginning of September, so next week we might talk about exposure through paid media. I don't exclude it."