How have programmatic metrics changed amidst COVID-19?
A new global study from Perfect Audience also reports marketers' budget plans.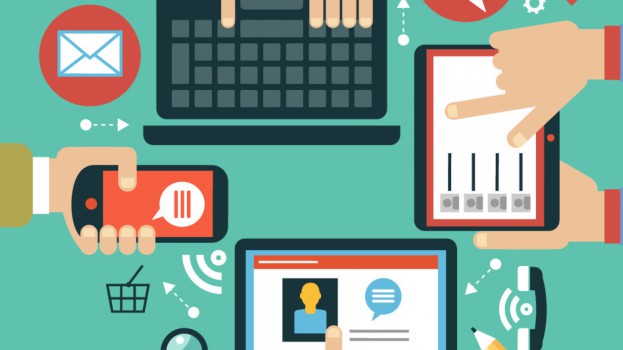 Despite COVID-19 putting downward pressure on most brands' marketing budgets, many of them still expect to increase their programmatic budgets this year by modest amounts.
A new global study of more than 500 senior marketers by Perfect Audience found that programmatic marketing spend will continue to grow, and that even though its growth is slower than initially expected this year, the same priorities and concerns continue to plague marketers.
The biggest portion of survey respondents said they expect their programmatic budgets to increase in the next six months – but only by 10% or less (this sentiment was felt by 43% of marketers).
Just under one quarter of marketers see their budgets increasing by more than 10% – half of that cohort expects an increase of 11% to 24% and the other half expects an increase of 25% or more.
Meanwhile, a total of 34% of marketers see their programmatic budgets decreasing – 15% said it will decrease by 10% or less; 11% said between 11% and 24%; and 8% said by 25% or more.
In a video call detailing the report, Todd Lebo, partner and CMO at Ascend2 – one of Perfect Audience's research partners – said this was one of the first encouraging signs since the start of the pandemic when it comes to digital advertising.
The two biggest priorities behind programmatic buys is to drive sales (57%), for lead generation (48%) and to increase brand awareness (46%).
"When you start creating your plans and messaging that out to your leadership and to your team, I think it's good to identify what those goals are," said Lebo, noting that a campaign "can never serve two masters" and that it might not be possible to actually create a campaign that pulls off short-term goals like lead generation and long-term ones like brand awareness at the same time.
Return on investment remains top-of-mind, with 58% of marketers counting it among their most meaningful metrics. Click-through conversion came in at 31%, but cost remains a dominant concern as cost-per-click comes in close at 28%.
Click-through rate and click-through conversion are on the lower end of priorities.
Targeting remains a common issue and challenge for most marketers (46%), but budget allocation is also a fairly common challenge (37%).