Pandemic pivot: Rooftop leaps to a niche new positioning
The agency is now focusing on smaller audiences to build loyalty versus scale.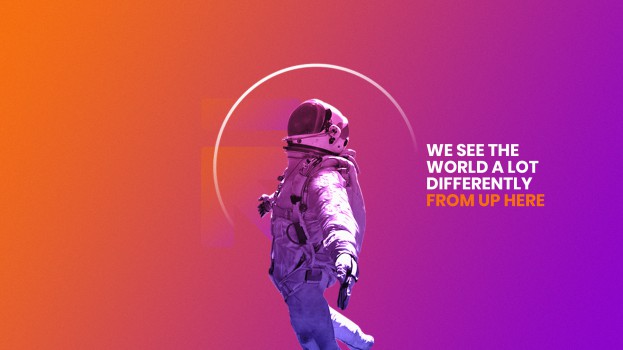 Rooftop Agency, which in the past has created street-level experiential activations such as a stunt to promote Birds of Prey and a full replica of Ready Player One's dystopian neighbourhood "The Stacks," has shifted its focus for 2020 and beyond.
Whereas some of Rooftop's high-profile work has been on the experiential side this year, Rooftop president Dave Videka says he sees most of the agency's work unfold for the rest of this year in boardrooms, helping brands shape their message, strategy, and positioning for 2021 and beyond.
To signal the shift, Rooftop has rebranded with a new logo and website, and a re-focused positioning Videka calls the "Upside-Down Funnel" approach. While it will still look at brand work and media investment, Videka now says it's focused on using old school, below-the-line practices to help brands zero in on target communities rather than allocating large amounts of money into a traditional advertising funnel.
"We're finally hearing from clients that substance versus reach should drive partnerships, which is a concept we've been pushing since inception," he says.
Videka explains that the agency has been moving somewhat toward this model since it went fully virtual in 2017, but since the onset of the pandemic – which has rendered experiential a near non-starter for most agencies – it's gone full force into this.
"Instead of questioning what was to come next, we doubled down on our belief that developing loyal, authentic and sustainable brand communities was the best way to ensure both short and long-term relationships with consumers," he tells MiC. It's diverting its focus to consumer insights, purchase behaviours, product preferences and other below-the-line initiatives.
It's also investing more in influencer programs in order to engage customers at a community level. "Influencer programming – even though I hate the definition of what that means today – is also increasing," Videka says. The plan is to use insights prowess to find genuinely engaged and believable influencers for the right brands. "Why wouldn't you want to work with someone who passionately loves your brand instead of just taking the money?"
Videka says creating below-the-line initiatives is also important because it's key to have consumers who choose to "support and champion a brand no matter the economic times."
In light of its rebrand, Rooftop has launched a B2B campaign, including Instagram and YouTube with a branding-focused video blog series.