AGT and Big Brother battle for the top: Numeris
America's Got Talent climbed back to the top, but Big Brother is nipping at its heels.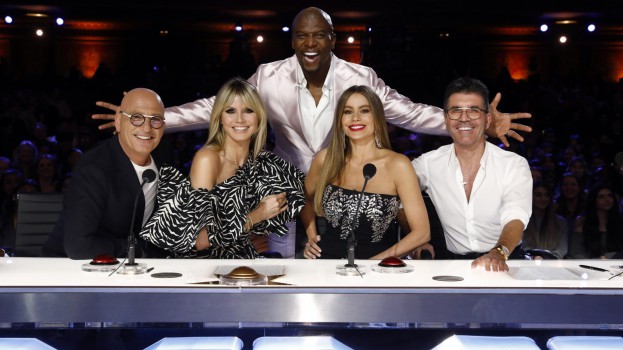 If you think you're seeing double (or triple), you're not confused: the top-five single-night programs in Canada for the week ending Aug. 23 were America's Got Talent in first, Big Brother in second, followed by more Big Brother, and even more Big Brother and, finally, another episode of America's Got Talent.
Since Big Brother came back to the air, it's consistently pulled big audiences on a national and by-market scale. But, with the finale of America's Got Talent approaching and two weekly episodes airing, AGT has one more chance to pull in six- and seven-figure audiences – and it's faring fine so far.
Meanwhile, national and regional audiences are also fixing on sports, including the Raptors' historic first-round sweep of the NBA Finals.
In Quebec's Francophone market, the top programs were also multi-night, including the broadcast of the Montreal Canadiens' ill-fated first Playoff round, and TVA nouvelles. Montreal's Anglophone market similarly favoured multi-night hockey programs and news, but when it came to single-night programs, those audiences gravitated more toward reruns – Blue Bloods and Law & Order: SVU tied for first – than new shows like AGT.
Likewise, while Toronto lacked a hockey team to cheer for, the Raps pulled in six-figure audiences for its multi-night broadcasts on both Sportsnet and TSN. But Toronto wasn't the only market feeling the Raptors love. Multi-night basketball broadcasts also fared well in Calgary. But for single-night programs, Toronto and Calgary favoured AGT and Big Brother respectively. And, in Vancouver, the biggest draw to the small screen was the Canucks match-up against the Vegas Golden Knights – and although the outcome was not good news for fans, the audience of nearly 300,000 was certainly something to brag about.
Canada (Anglophone)
1. America's Got Talent on Citytv Tuesday at 8 p.m.: 1.05 million viewers
2. Big Brother on Global Thursday at 8 p.m.: 1.03 million viewers
3. Big Brother on Global Sunday at 10 p.m.: 978,000 viewers
4. Big Brother on Global Wednesday at 9 p.m.: 970,000 viewers
5. America's Got Talent on Citytv Wednesday at 8 p.m.: 902,000 viewers
Quebec (Francophone) 
1. Un zoo pas comme les autres on TVA Monday at 7 p.m.: 547,000 viewers
2. Les gags on TVA Thursday at 7 p.m.: 532,000 viewers
3. A l'affiche dimanche on TVA Sunday at 7:30 p.m.: 529,000 viewers
4. Ciné-extra on TVA Saturday at 6:30 p.m.: 525,000 viewers
5. Arrive en campagne on TVA Thursday at 7:30 p.m.: 512,000 viewers

Montreal (Anglophone)
1T. Blue Bloods on CTV Friday at 10 p.m.: 32,000 viewers
1T. Law & Order: SVU on CTV Thursday at 10 p.m.: 32,000 viewers
3. America's Got Talent on Citytv Wednesday at 8 p.m.: 31,000 viewers
4. Law & Order: SVU on CTV Thursday at 9 p.m.: 31,000 viewers
5. America's Got Talent on Citytv Tuesday at 8 p.m.: 29,000 viewers
Toronto/Hamilton
1. America's Got Talent on Citytv Tuesday at 8 p.m.: 377,000 viewers
2. America's Got Talent on Citytv Wednesday at 8 p.m.: 322,000 viewers
3. Big Brother on Global Wednesady at 8 p.m.: 198,000 viewers
4. Though as Nails on Global Wednesday at 9 p.m.: 163,000 viewers
5. Big Brother on Global Wednesday at 9 p.m.: 151,000 viewers

Edmonton
1. Big Brother on Global Wednesday at 7 p.m.: 59,000 viewers
2. Border Security on Global Saturday at 7 p.m.: 53,000 viewers
3T. America's Got Talent on Citytv Tuesday at 9 p.m.: 50,000 viewers
3T. Global News Morning Sunday at 7 a.m.: 50,000 viewers
5. Big Brother on Global Sunday at 9 p.m.: 48,000 viewers
Calgary
1. Big Brother on Global Wednesday at 9 p.m.: 40,000 viewers
2. Big Brother on Global Sunday at 9 p.m.: 37,000 viewers
3. Global News Morning Saturday at 7 a.m.: 35,000 viewers
4. Alone on History Thursday at 8 p.m.: 34,000 viewers
5. America's Got Talent on Citytv Wednesday at 9 p.m.: 33,000 vieweres
Vancouver/Victoria
1. Canucks vs. Blues on Sportsnet Sunday at 7:30 p.m.: 298,000 viewers
2. America's Got Talent on Citytv Tuesday at 8 p.m.: 119,000 viewers
3. Big Brother on Global Sunday at 8 p.m.: 95,000 viewers
4. Border Security on Global Sunday at 7 p.m.: 94,000 viewers
5. Border Security on Global Friday at 10:30 p.m.: 89,000 viewers