Is Instagram's home feed change a good call for brands?
The new feature could give brands more opportunities for organic connection, but it could also sour users.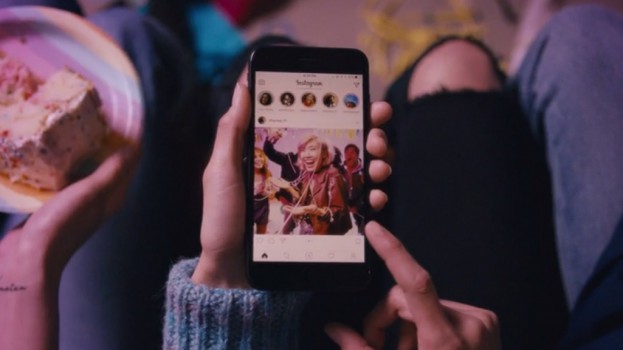 Instagram has made another new change to its home feed.
While it still tells users that they're "all caught up" after they've reached the end of new posts that have popped up since their last visit, instead of the feed then continuing on to older posts, it takes them to a new Suggested Posts feature. The suggested content is based on user interests and culled from accounts not followed, similar to the Search and Explore Page. Users also have the option of choosing not to receive Suggested Posts by tapping on a button that will take them to older posts, but the new current default goes to Suggested Posts.
As with any new feature on a social media platform, anything that could potentially change the game for users is something buyers and advertisers should keep an eye on, as it could alter the way users interact with content and the time they spend on the app.
Derek Chan, who recently joined VMC Media in the newly created post of social practice lead, says, for users, Suggested Posts can be a double-edged sword.
"When it first rolled out in late August, it was a great way to discover content we may like based on the accounts we already follow. This means having additional opportunities to consume content that we know we love. On the other hand, this also means spending more time on social media, which is not always the best thing for everyone. By tossing us into a never-ending feed of suggested posts, we can easily fall into an Instagram hole that is not easy to pull back from."
While this might not necessarily be a net good for society, Chan says that for Instagram and the brands that advertise on it, that rabbit hole nature is a definite win. Not only will users be spending more time on their platform, but they will also now have another window for ad placements in the future. This allows them more ad space to monetize from.
While Suggested Posts in-feed currently isn't available for paid ad placement, brands should consider this update as one that is advantageous to create more visibility for their content, says Pierre Babineau, director of digital strategy at Reprise Canada.
In the 2019 Q2 Results Conference Call notes, Facebook stated that "more than 50% of accounts on Instagram use Explore every month," which means that it's popular enough, but there's still a large untapped number of users who don't use this feature at all. It's worth noting that Instagram first made forays into monetizing the Explore tab last summer, with paid posts coming up as suggestions under the photos and videos that users tap on.
There's considerable upside for brands to having the suggested posts pulled into the home feed, where more users may be exposed to their content organically.
Currently, only photo and video content lasting under 60 seconds will surface in Suggested Posts. IGTV and the new Reels will not be surfaced at this time.
Babineau says, "Additionally, given that suggested posts will surface content that is similar to what a user already follows, this means that the users seeing the content are more likely to engage with the content, since it will have more relevance and connectivity to what they already like. We've seen a lot of creators and brands shift focus towards TikTok since there can be a quick payoff as opposed to the limited organic spread they are challenged with on Instagram. With this update, brands will have even greater opportunity to have their content reach new audiences."
While there have been some negative user comments around the update, Babineau says we can expect that the curated nature of the Suggested Posts section will improve the overall user experience. Looking at other feed-based social platforms provides us an indication that although users may initially be dismayed by the move, this update will likely drive deeper engagement with the platform.
"Given the significant and consistent engagement growth on TikTok, we can assume that the Instagram algorithm surfacing follower and non-follower content to users based on preference and past behavior will drive similar results. It's also important to note that users have the option to click into "View Older Posts" once they reach the end of the home feed, so anyone who prefers viewing past content again can choose to do so – for the time being, at least."