How MediaCentral could pull in an extra $2 million in ad revenue this year
Now and Georgia Straight are welcoming back an old, familiar category.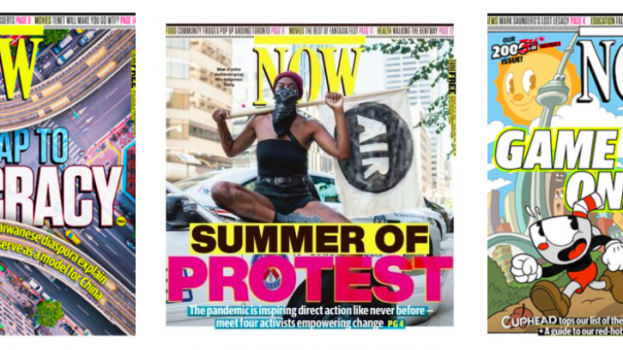 Media Central is relaunching the sale of adult classified ads in Toronto-based Now Magazine, joining sister publication, Vancouver's Georgia Straight. The alternate media company forecasts significant revenue growth for the category with a combined annual revenue of over $2 million, according to the company.
Now had been known for its famous "back page" ads for decades until the magazine abandoned the practice in 2018. At the time, then-publisher Alice Klein wrote that "the digital world now offers a robust marketplace for sex workers."
However, magazine editor Kevin Ritchie stated in the company's announcement that the decision was tied more to complications from Bill C-36, a bill passed in 2014 which criminalized "advertising the sale of sexual services." While Now continued to carry the ads for several years after, Ritchie said the "stifling provincial legislation" was a driver behind their cancellation. Earlier this year, Ontario Justice Thomas McKay struck down the advertising ban, which Ritchie said "further reinforces our ability to provide a voice to those living alternative lifestyles and who have a right to the freedom of expression."
For its part, the Straight continued to offer adult advertising over the years but temporarily suspended the category during the height of the pandemic. CEO Brian Kalish says the company decided to bring back adult classifieds now that the two cities have begun to reopen. "Our decision to bring back the classifieds is part of our strategic path to creating sustainable, profitable publications."
The pandemic has proven difficult for many print publications, including Now and the Straight. Both had been acquired less than one year prior by MediaCentral for $2 million and $1.2 million, respectively. At the time of Now's purchase, financial record indicate that it was losing money – in 2018, with just $4.1 million in revenue, its operating expenses exceeded revenues by $834,000. In the first nine months of 2019, it still operated in the red, with $1.9 million in revenues and $2.3 million in operating expenses.
While Kalish and MediaCentral had high hopes for Now and the Straight, it was one of the first companies in the pandemic to post a number of layoffs amidst the pandemic, and as revenue continued to diminish, it looked to a number of alternatives to build new sources of revenue, like an investment in programmatic, as well as an esports vertical.
Kalish and MediaCentral did not respond to requests for comment.
With files from Bree Rody