ICYMI: Cogeco rebuffs purchase offer, Transplant plays well in the U.S.
Plus, Buzzfeed ends its reduced pandemic pay, but its union has questions.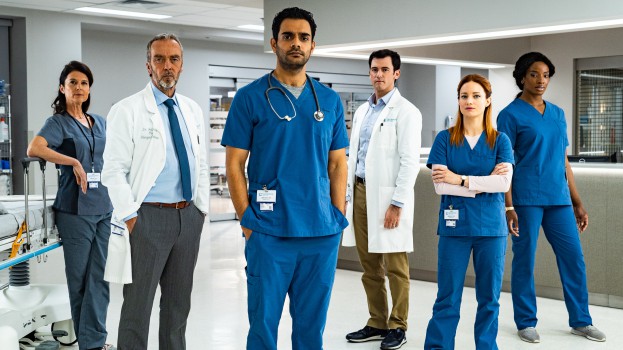 Cogeco rebuffs offer from Rogers, Atlice USA
Rogers Communications and New York-based Altice USA tabled a bid from Sept. 2 that would see the companies acquire Cogeco for around $10.3 billion dollars and split ownership of the company's Canadian and U.S. assets. Cogeco, controlled by the Audet family, has rejected the offer, saying that it "does not intend to sell its shares and will not support the proposal." The acquisition would have seen Rogers Communications "expand its breadth of industry leading technologies and products to an additional 1.8 million homes and businesses," according to president and CEO Joe Natale. CFO Anthony Staffieri added that the plan was to finance the deal using existing available liquidity. News of the proposed bid saw Cogeco shares climb to $103 per share on Wednesday, up from $78.90 at market close the previous day. At press time, the share price dipped to $93.20 per share.
Transplant does well after its transplant to the U.S.
Canadian original procedural drama Transplant started off strong in the U.S. after its broadcast debut on NBC. The show won the 10 p.m. timeslot on Monday (Sept. 1) with an estimated four million viewers. The series was second in overall audience only to its lead-in America's Got Talent, which raked in more than six million viewers. NBC picked up Transplant in May and announced it would be part of its fall lineup last month, a rarity for a Canadian acquisition on a U.S. network. Episodes will be available to stream in the U.S. on the newly launched SVOD Peacock, which also picked up the upcoming Global drama and Canada/U.K. co-pro Departure.
Buzzfeed workers get back to original pay
Buzzfeed CEO Jonah Peretti announced this week that the company will end the salary reductions and work-sharing plans it implemented in April amidst the initial turmoil of the COVID-19 pandemic. A statement from the Buzzfeed Union added, "Getting to this moment is a testament to the hard work of our members." Buzzfeed also implemented a round of layoffs across the company. As such, the union statement also said that it will pursue meetings with Buzzfeed to inquire whether or not the layoffs were necessary. "The company's quick turn from cutting costs and reducing staff to painting a rosy economic outlook makes us wonder if these job losses could have been prevented in the first place," it stated.