Global locks in fall schedule that includes new pickups
From a new Ken Jeong-hosted reality show to the revival of One Day at a Time, the network has added a number of new titles.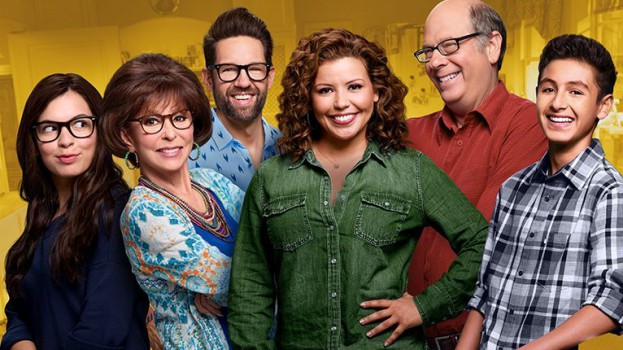 Fall TV has been a little different this year, with networks picking up new shows later in the summer thanks to the at-times unpredictable production schedules in Canada and the U.S. With that, Global finalized its premiere dates for the fall, while also picking up a few extra titles.
Along with previously announced daytime talk show The Drew Barrymore Show (which premieres Sept. 14), Global picked up scripted true crime series Manhunt: Deadly Games, which premieres Sept. 21 and airs Mondays at 10 p.m.
It also picked up the reboot of critically acclaimed comedy One Day at a Time – a show that started out as a Netflix original whose cancellation caused such an uproar it was swiftly picked up and revived by CBS. That premieres Oct. 12 and airs Mondays at 9 p.m. Other comedic series coming to the network include the Ken Jeong-hosted reality series I Can See Your Voice (premiering Sept. 23 and airing Wednesdays at 9 p.m.) and The Greatest #AtHome Videos, hosted by Cedric The Entertainer (premiering Sept. 25 and airing Fridays at 8 p.m.).
Documentary series The FBI Declassified premieres Oct. 13. Narrated by FBI star Alana De La Garza, the series airs Tuesdays at 10 p.m. Also in the docu genre is the special edition of 48 Hours: Suspicion airing Wednesdays at 10 p.m. beginning Sept. 9.
Specials include the 55th Academy of Country Music Awards on Sept. 16 and the 2020 Canadian Country Music Association Awards on Sept. 27.
Fall series already announced include the Canadian premiere of Global original series Departure (premiering Oct. 8 and airing Thursdays at 9 p.m.), AI thriller Next (premiering Oct. 6 and airing Tuesdays at 9 p.m.), news series 60 Minutes (Sept. 20) and 48 Hours (Sept. 26), which are new to the Global lineup.