Big Brother, AGT both make gains: Numeris
America's Got Talent climbed back to the top, but Big Brother is nipping at its heels.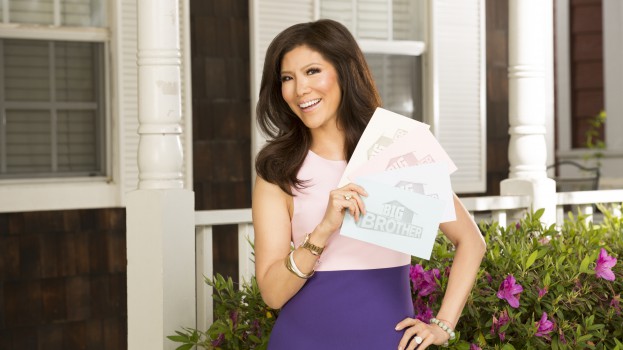 The national top five shows in the Numeris report for the week ending Aug. 30 were almost exactly the same as the week prior – and each grew their audiences as the battle for the top show of the summer remains fierce.
This time around, Big Brother took the lead back from America's Got Talent, with all three episodes of the Global reality show taking the top three. While AGT's Tuesday-night broadcast may have slipped to fourth from first, it still grew its audience by an average of 10,000 viewers from last week. Its Wednesday night broadcast, which rounded out the top-five, grew by the same amount.
The two reality shows battled for the top spot across different individual markets, although Toronto favoured the Raptors' round two game against the Boston Celtics – their Sunday afternoon match pulled in more than half a million viewers in that market.
And, after a tepid summer in Quebec, several popular French shows saw a big climb. Top show Un zoo pas comme les autres saw its audience rise by more than 120,000, while Ciné-extra and A l'affiche Dimanche also saw significant growth.
Canada (Anglophone)
1. Big Brother on Global Wednesday at 9 p.m.: 1.17 million viewers
2. Big Brother on Global Thursday at 8 p.m.: 1.08 million viewers
3. Big Brother on Global Sunday at 10 p.m.: 1.06 million viewers
4. America's Got Talent on Citytv Tuesday at 8 p.m.: 1.06 million viewers
5. America's Got Talent on Citytv Wednesday at 8 p.m.: 930,000 viewers
Quebec (Francophone) 
1. Un zoo pas comme les autres on TVA Monday at 7 p.m.: 685,000 viewers
2. Vlog on TVA Sunday at 7 p.m.: 625,000 viewers
3. Ciné-extra on TVA Saturday at 6:30 p.m.: 564,000 viewers
4. Foux du BBQ on TVA Monday at 7:30 p.m.: 556,000 viewers
5. A l'affiche dimanche on TVA Sunday at 7:30 p.m.: 552,000 viewers
Montreal (Anglophone)
1. America's Got Talent on Citytv Wednesday at 8 p.m.: 52,000 viewers
2. America's Got Talent on Citytv Tuesday at 8 p.m.: 47,000 viewers
3. W5 on CTV Saturday at 7 p.m.: 29,000 viewers
4. Law & Order: SVU on CTV Thursday at 10 p.m.: 26,000 viewers
5. The Big Bang Theory on CTV Thursday at 8:30 p.m.: 24,000 viewers
Toronto/Hamilton
1. Raptors vs. Celtics on TSN Sunday at 1 p.m.: 507,000 viewers
2. America's Got Talent on Citytv Tuesday at 8 p.m.: 294,000 viewers
3. America's Got Talent on Citytv Wednesday at 8 p.m.: 262,000 viewers
4. Big Brother on Global Wednesady at 8 p.m.: 240,000 viewers
5. Big Brother on Global Thursday at 8 p.m.: 151,000 viewers
Edmonton
1. America's Got Talent on Citytv Wednesday at 9 p.m.: 59,000 viewers
2. Big Brother on Global Sunday at 9 p.m.: 56,000 viewers
3T. Global News Morning Sunday at 7 a.m.: 49,000 viewers
3T. America's Got Talent on Citytv Tuesday at 9 p.m.: 49,000 viewers
5. Blue Bloods on CTV Friday at 8 p.m.: 46,000 viewers 
Calgary
1. Blue Bloods on CTV Friday at 8 p.m.: 53,000 viewers
2. Big Brother on Global Sunday at 9 p.m.: 40,000 viewers
3. Raptors vs. Celtics on TSN Sunday at 1 p.m.: 37,000 viewers
4T. Big Brother on Global Thursday at 9 p.m.: 35,000 viewers
4T. Border Security on Global Sunday at 7 p.m.: 35,000 viewers
Vancouver/Victoria
1. America's Got Talent on Citytv Tuesday at 8 p.m.: 125,000 viewers
2. Big Brother on Global Wednesday at 8 p.m.: 115,000 viewers
3. America's Got Talent on Citytv Wednesday at 8 p.m.: 113,000 viewers
4. Border Security on Global Sunday at 7 p.m.: 107,000 viewers
5. Big Brother on Global Sunday at 8 p.m.: 104,000 viewers