CBC sets fall premiere dates
The pubcaster's fall schedule aims to brings "distinct perspectives and voices" to Canadian audiences.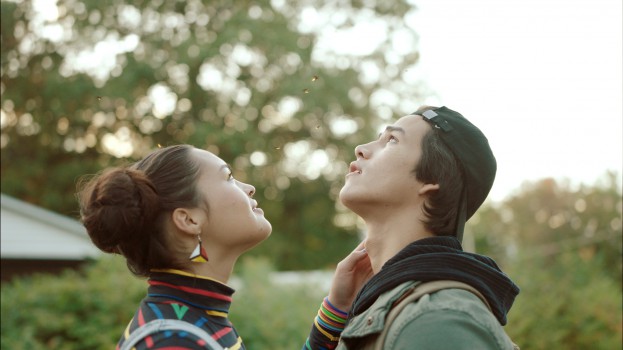 CBC has laid out its fall 2020 offering, scheduling new and returning programming spanning 1,300 new hours and 24 series, which the broadcaster says will "showcase distinct perspectives and voices Canadian audiences won't find anywhere else."
Kicking off its primetime slate – which is scheduled to start on Oct. 5 – Mondays will see The Sounds air. Debuting in the 8 p.m. timeslot, the New Zealand-set thriller unveiled during CBC's 2019 Upfront airs prior to season two of drama series Pure, which was greenlit by Super Channel after CBC opted not to renew the show.
Of note, season two of Family Feud Canada will premiere on Thanksgiving Monday Oct. 12 at 7:30 p.m., airing from Monday to Thursday. Hosted by Gerry Dee, the format adaptation's freshman effort previously ran for 60 half-hour episodes and aired four times a week from Tuesdays to Fridays (running at 7:30 p.m. during the week of Dec. 16 and eventually moving to its regular slot at 8 p.m).
Tuesdays, meanwhile, will see season 28 of This Hour Has 22 Minutes return, followed by Rockie Award-winning Baroness von Sketch Show's fifth and final season. Premiering on Oct. 6, This Hour will air at 8:30 p.m., with Baroness airing at 9 p.m. and season three of British sitcom Catastrophe at 9:30 p.m.
Mid-week, on Wednesdays (starting Oct. 7), U.K./France drama War of the Worlds will air at 8 p.m., serving as a lead-in to freshman Trickster (pictured). Trickster scored a second season ahead of its debut. Based on Eden Robinson's bestselling novel, the drama will also screen as part of the Toronto International Film Festival on Sept. 15 and 16).
Thursday night's slate will see new seasons of Battle of The Blades and Dragons' Den air. Battle of the Blades is set to premiere with a two-hour special at 8 p.m. on Oct. 15, followed by Dragon's Den at 9 p.m. on Oct. 22.
Fridays will also include season 47 of Marketplace, season two of You Can't Ask That and Landscape Artist of the Year Canada, a co-commission with Blue Ant Media, which aired on Makeful this February. Following Landscape Artist of the Year Canada's run at 9 p.m., season 60 of The Nature of Things will air in the slot on Nov. 6.
The pubcaster's weekend schedule will see season six of Road to the Olympic Games broadcast on Saturday afternoons, followed by competition Short Film Face Off (premiering Oct. 3 at 7 p.m.), Absolutely Canadian (starting Oct. 31 at 7 p.m.) and Movie Night in Canada (returning on Oct. 3 at 9 p.m. and 11 p.m.).
Sundays will feature Because News (premiering Oct. 18 at 7 p.m.), season 10 of The Great British Baking Show (Oct. 11 at 7:30) and docuseries Enslaved led by Samuel L. Jackson (Oct. 18 at 9 p.m.).
On the film front, original CBC Films screening on CBC Gem this fall include director Albert Shin's Disappearance at Clifton Hill (Oct. 2), Semi Chellas' American Woman (Oct. 16) and Marie Clements' Red Snow (Oct. 23). C'est comme ça que je t'aime (Happily Married, Sept. 16) and season two of Pen15 (Oct. 16) are also among CBC Gem's TV series exclusives.
In terms of CBC Kids programming, the pubcaster also announced the new titles joining this fall.
Among them is U.K. show The Adventures of Paddington; Canadian 3D-animated Remy & Boo; 2D-animated United Kingdom/Canada/China comedy Love Monster. Studio K, which airs Monday to Saturday throughout the CBC Kids lineup, will also continue on with new content for preschoolers. The hosts of Studio K will also take part in a weekly party called CBC Kids Studio K Playdate each Thursday at 3 p.m. through Oct. 1 on CBC Kids' Facebook page.
As well, season two of CBC Gem original scripted series Detention Adventure will make its Canadian premiere on Friday, Oct. 2. Notably, the pubcaster also said CBC Kids News is in the process of building a virtual studio to allow kids from across Canada to participate in a Back-to-School Check-In, exploring interactive space and meeting members of the CBC Kids News team as well as celebrity guests. Abigail Dove and Arjun Ram will also host KNSports with Abigail and Arjun, a new CBC Kids News monthly sports show posted at the end of each month.
From Playback Daily