As a TikTok acquisition inches closer, what's the brand impact?
While a potential partnership with Oracle would apply only to the U.S., it could affect brand spending at home.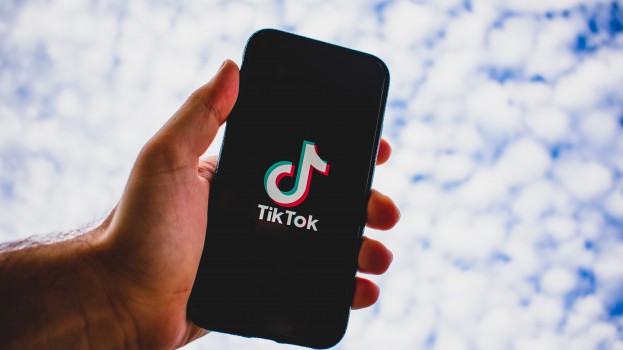 As the clock ticks away for TikTok's U.S. operations to be acquired – with the social video app being banned if an acquisition is not completed in time – there's still plenty unanswered questions. And even though the deal would apply to the U.S. and not Canada, buyers agree that it could have an impact on Canadian brands who wish to advertise on the platform.
What that impact is, exactly, is not universally agreed upon.
Tech giant Oracle confirmed early reports yesterday that ByteDance has submitted a bid to the U.S. Treasury Department for Oracle to become a "trusted technology provider" for the company. The partnership is not being represented as a purchase. While the deal is pending the approval of the respective governments, it is unclear if the partnership would avert the ban – which is scheduled to come into place Sept. 20.
It is hoped, however, that the arrangement will resolve U.S. security concerns about TikTok's China-based ownership. It is the culmination of a series of long-running back-and-forth tech bans between China and the U.S., which has also affected companies such as Huawei in the U.S. and Facebook and Google in China.
Doron Dinovitzer, VP of digital at Horizon Media says that involvement from a U.S. company, whether outright owned or in partnership, will likely increase the trust and safety perception among Canadians, based on Horizon's recent Finger on The Pulse survey conducted in August.
"Many notable U.S. tech companies have been banned in China. but the politicization of a TikTok ban likely misses the mark given bigger issues around 5G and AI," he explains. "Unwinding TikTok's tech [and algorithm] is unlikely given China's new export controls on algorithms. The trusted tech partner status is a compromise on the Trump ultimatum, and given China's stance on opting to pull out versus sell they've likely called Trump's bluff."
His colleague Taeko Uchida, associated director of digital investment at Horizon says with the "trusted tech partner" label, this deal looks like it will not be structured as an acquisition. "While the details haven't been shared yet, we expect the partnership with TikTok will allow Oracle to provide advertisers with even greater data segments from TikTok users," he says. "Oracle Data Cloud operates the world's largest data marketplace and allows advertisers to connect with the audiences that matter and drive growth. There is a lot to be ironed out and it is speculated that Walmart will still be working with TikTok in some capacity as well, which will be interesting to learn as it gets unveiled."
But Scot Stewart, president of VMC Media, says TikTok's U.S. controversies have caused some hesitation from brands, from his agency's perspective.
"Most [brands] don't want to assume the risk associated with questionable content on a platform that has always had a 'user beware' sort of stigma attached to it," he says. "This has certainly contributed to a certain level of hesitation by advertisers who don't see advertising on the platform as worth the additional risk, especially after everything we just went through with the Facebook pauses earlier this summer."
He says whether or not the coverage around TikTok's data privacy issues has been accurate or overblown, the amount of attention it's received, coupled with how young the average user is, "really hasn't made learning the platform a top priority for a lot of brands on our social plans."
Additionally, with the economic impact of COVID-19 on ad spending, that's resulted in additional conservatism in how budgets are allocated. "There hasn't been a lot of room nor appetite for ad testing so sticking to the playbook and executing what we know will work and drive results has been the priority for Q4 after a Q2 [and] 3 that was chock full of uncertainty."
That said, the potential opening up of a self-serve ad solution platform might help change the perception by making it more accessible to social media ad managers, resulting in some increase in spend – but Stewart says it's tough to say how big that increase will be.
With files from Bree Rody