Blue Ant ups Jamie Schouela, Carlyn Staudt
Both will now take on a more global mandate as the company looks to hone its focus.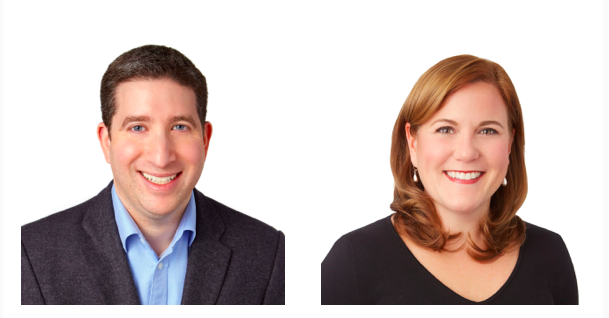 Jamie Schouela and Carlyn Staudt are taking on more global responsibilities within their roles at Blue Ant Media.
Schouela, who has headed up Blue Ant's media operations in Canada since 2015, will now serve as president of global channels and media, while Staudt has been promoted to global general manager of Love Nature. In Schouela's case, he will continue to lead Blue Ant's existing print products and consumer events in Canada, while leading its streaming and linear networks around the world. Staudt, who previously served as EVP of programming and development for Love Nature, will also take a broader focus, including programming, digital content and international sales. She will report to Schouela.
Schouela will continue to report to co-founder and CEO Michael MacMillan.
MacMillan says the promotions are a result of Blue Ant "streamlining its core priorities," which include "content production, ownership and exploitation in all its forms."
Under Schouela's media leadership, Blue Ant has brought international brands such as the Smithsonian Channel and BBC Earth to Canada, while also developing and launching new brands such as Love Nature, Makeful and A.Side. He's also been a key driver in expanding Blue Ant's remit to include newer and more experimental platforms, such as Amazon Channels, Apple TV+, Roku and others.
Blue Ant recently finalized its fall slate across its various channels. During Canada's initial lockdowns, the channels saw year-over-year increases in AMAs in both spring and summer. The company is leaning into its paranormal programming on T+E and providing relevant DIY and comfort programming on Makeful. While Blue Ant confirmed that, like most Canadian media companies, ad revenue declined during the initial onset of COVID-induced lockdowns, it wants to continue to invest in marquee shows and build subscriber loyalty.