CBC formalizes new branded content unit
Tandem represents a new era of branded content for the pubcaster, with more investment and more defined leadership.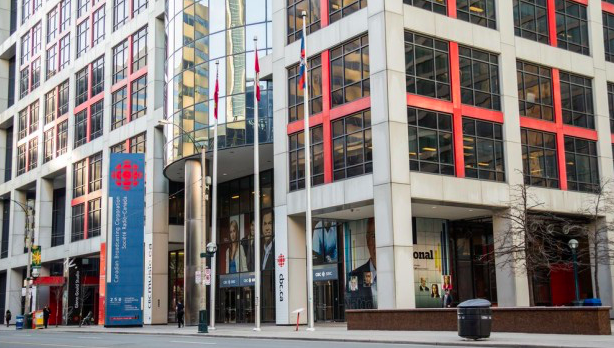 There's a new kid on the branded content block: CBC's Tandem.
The pubcaster officially launched the Tandem branded content unit today, unveiling its refreshed mission to create relevant branded content across platforms for advertisers, while still adhering to CBC's core brand voice and content style.
The runway to the launch ended up being longer than expected – Tandem was initially set to roll out earlier this year, but COVID-induced shake-ups meant putting big plans on hold. For CBC, big changes included the loss of this year's Tokyo Olympic Games coverage, suspension of some productions and, like all other networks, moving its spring Upfronts online. The Upfronts had been the original destination for Tandem's unveiling. But during springtime, advertisers still more trepidatious – giving CBC an opportunity to take its time on the launch.
Now, as the pubcaster looks to forge ahead, it's finally ready to introduce Tandem to the world.
While CBC has always had branded content, Tandem is a more formalized unit within CBC's Media Solutions family. Adam Owen was brought on board as managing editor of branded content, and in Montreal, Samuel-Olivier Barrette joins in the managing editor role with Radio Canada's Tandem outpost.
Despite the delay in unveiling Tandem, Barrette (former executive director, strategy and client solutions at Groupe KO) was hired by CBC in March, while Owen joined from Postmedia in August, where he had spent four years developing branded content solutions.
The main difference between CBC's branded content before and now, says Owen, is that there's been a huge focus on "how to develop a voice for our branded content, to make sure it aligns with our larger editorial vision and has a level of editorial appeal, consistency and legitimacy." While CBC's media solutions team has created custom content in the past, "it's not something we've traditionally been known for." Now, with a distinct unit, he's hoping that will change. "The hiring of Samuel-Olivier and myself is a part of a significant investment that's led to this launch."
He adds that CBC and Radio-Canada's branded content – which will include articles, videos and branded podcasts – will also "sound like CBC."
For example, its first branded podcast at launch, Go the Distance, is sponsored by Athabasca University. It profiles alumni from the university's program that "redefined their careers." Owen says that when he heard the first episodes, it struck him how similar the podcasts sounded like something CBC's editorial team would produce. That helps, he says, because "there's a bit of cynicism that branded content is the same wherever you get it. This is something that is distinctly CBC."
Overall, Owen says the branded content field is maturing, and audiences are more aware of its sales intent. "Unsuccessful branded content will say, 'Here are 10 reasons you need to buy a product.' But if something hits all the right boxes, is engaging without being too sales-y, and it's properly labelled, it doesn't make a huge difference to the audience whether or not it's branded or pure editorial."