ICYMI: New faces join CMA media council
Who got the top title in RECMA's latest debrief? Plus, CBC's production ramps back up.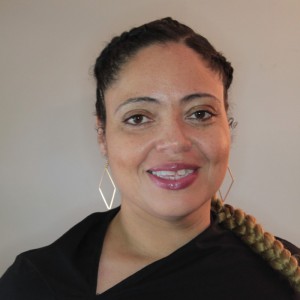 A dozen new appointees join CMA's media council
New faces from the media world, including agency, platform and brand, have jointed the CMA media council for the 2020-21 year. Returning as co-chairs are both Sarah Thompson, CSO at Mindshare, and Reagan Zuzarte, president of Triangles. Returning directors include RadioConnects president Caroline Gianias, Google head of brand/YouTube safety Jamie Gargatsougias, and Facebook industry manager, technology, connectivity and entertainment Sarah Fitzgerald. New members include Initiative VP of client advice and management Ishma Alexander-Huet (pictured left), Environics Analytics SVP and practice leader Peter Boggs, Bell GM of marketing and communications Chloé Boissonnault, Adobe Advertising Cloud group director James Hannah, The Globe and Mail managing director of client partnerships Penny Hicks, MIQ Digital SVP of operations Claire Jones, TPX VP of sales Bob Kane, CBC/Radio-Canada executive director, ad sales and marketing Mary Kreuk, Star Metroland Media director of national and multi-market sales Erika Lang, Walmart Canada director of corporate marketing Julie Unsworth and Cossette Media VP and national media sales on the Greenhouse team Noah Vardon.
RECMA's newest debrief paints a rosy picture for one Omnicom agency in Canada
Global media intelligence firm RECMA has released its latest international debrief on which agencies hold the biggest share in its top 16 measured markets. For Canada, the winner is Omnicom Media Group's OMD. However, with only an 11% share, OMD's Canadian share is one of the lowest of any top agency. By contrast, Mindshare, the top agency in China, has a share of nearly one quarter of that country's media spend. The only lower share by a winning agency is Carat in the U.S., with a 10.5% share. However, OMD also holds another prestigious title: it, along with Mindshare, leads the rankings in terms of how many markets it has the largest share in. It takes the top in four markets: Canada, Russia (11%), Australia (14%) and South Africa (22%). While Mindshare only leads in two markets – China and India (15%), its shares are much higher.
Coroner gets back to business
As Canadian production activity ramps up once again, the latest Canadian drama to get back into the swing of things is CBC's Coroner. Production began on the third season of Coroner, which was the highest-rated new drama series to premiere in more than four years when it came to the network in 2018. While series star Serinda Swan returns as Dr. Jenny Cooper, the show is also bringing on new cast members Mark Taylor (Flashpoint) as a new crown attorney and Uni Park (Kim's Convenience) as a new pathologist. No exact premiere date has been set for the new season yet, but it is confirmed for the CBC's Winter 2021 season.