Why gaming platforms could be a key alternative to IRL gatherings
With Animal Crossing parties and Fortnite family reunions on the rise, should brands develop a long-term strategy around gaming gatherings?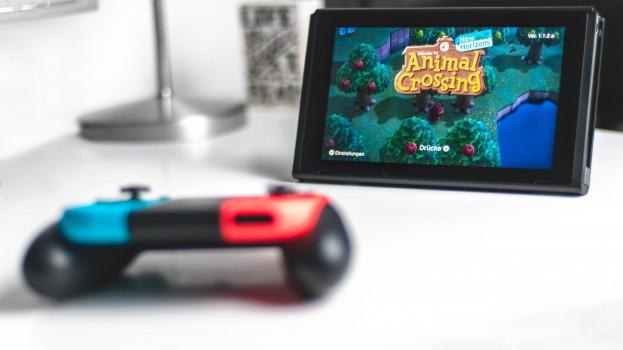 The proverb 'necessity is the mother of invention' has never been as true as it is this year. We've adjusted the way we do business, the way we connect with friends and family, and with restrictions on the size of crowds, we are finding ways to have virtual large gatherings and concerts.
New global data from Nielsen shows that people are using free-to-play digital games like Fortnite, Call of Duty and Animal Crossing as more than just a means of playing games. Increasingly, the platforms are serving as virtual hang-outs for online "gatherings." And Nielsen says this trend won't suddenly reverse once real-world events become safer, either.
Even before COVID-19, games were on the way to becoming the next big wave of social networks. Nielsen suggests brands that previously engaged with consumers in real-world settings should plan gatherings to happen inside video games.
Mark Harrison, president and CEO of the T1 Agency, says brands, for the next 12 to 24 months, need to really focus on what the "experience" is and not what the platform is and be able to adapt to whatever is accessible. And that means combining online event prowess with a real-world strategy.
"If your experience is only designed for a virtual setting and the market you operate in experiences a change in health guidelines, you will find your virtual investment underwhelming. The increase in popularity of virtual gatherings has obviously been driven by the pandemic, but the real winners will be those who can develop the right hybrid mix of gatherings that meet the consumer where they want to be. It's somewhat the next step in place-based media."
Mediabrands shop UM has done a lot of work on evaluating how to integrate brands on emerging platforms, including Animal Crossing as well as more conventional video chat platforms, like HouseParty. In its whitepaper on Animal Crossing, the agency writes,  "Animal Crossing presents an opportunity to connect with people during a time when they can't be together physically. People are finding themselves online in order to 'be' with others, and gaming has facilitated a low barrier social connection during the lockdown."
Indeed, some brands have already pressed "go" on activations in that universe; Hellmann's brought its sustainability and food justice brand platform to the world of Animal Crossing by allowing users to trade in their old gourds in order to provide real-life food to those in need.
Dennis Truong, director of digital at UM, says the key is understanding the game itself – not just how it's played, but what the mindset is of those playing them.
"For brands developing a short-term strategy around virtual gatherings, it is really important to understand the entertainment category that the game falls within first. Is the game an RPG, strategy, shooter, sports, puzzle, etc. Each category will contain a distinct audience and following similar to that of traditional sports"
He says the rise of social gatherings on games during the pandemic – especially with net new games like Fallguys coming to the market – has really illustrated the sustainability and longevity of gaming as a medium.
"Therefore, it will be an effective tactic for brands to virtually dive in now to get an understanding of the types of audiences and communities that they can engage with. Especially with a lot of these games offering a low cost of entry at the moment for brands."
But despite what Nielsen says, Truong says UM doesn't necessarily expect in-game mass gatherings and activations to be a trend that lasts long-term. "Again, brands will need to understand which entertainment category they want to play within first in order to get a sense of their potential reach."