Acast comes to Canada
It's allowing Canadian advertisers to buy ads across the network and it's hired CBC's Heather Gordon to head up country operations.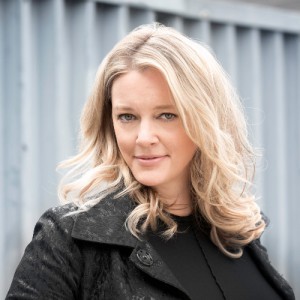 Acast, a global podcast company that specializes in the hosting, monetization and distribution of podcasts, has launched a Canadian outpost, and it's hired Heather Gordon (pictured left), former digital sales director at CBC/Radio-Canada, as its first Canadian managing director.
Right away, Gordon's priorities are to assemble a media sales team for the company – she says she wants to find people who are seasoned, but more importantly, who have a passion for podcasting. "One of the reasons I fell in love with podcasting is that it's such an effective, intimate way to reach an audience," she tells MiC. "I do believe it's an art form, and there are a lot of very talented podcasters making podcasting look very easy – but it's not."
Acast has more than 10,000 podcasts in its portfolio – perhaps its best-known program is comedy series My Dad Wrote a Porno. It's also already home to some Canadian shows, such as Canadian True Crime. And now, Canadian advertisers will be able to directly buy ads across the network, which reaches an estimated 240 million global monthly listeners.
The Canadian podcast market is maturing fast, says Gordon. And, somewhat uniquely, every major broadcaster in Canada has a podcast arm – the CBC and Bell Media's iHeartRadio Canada have operated podcasting arms for a number of years. Corus has its CuriousCast network, while Rogers Sports & Media has not one but two podcast operations – it operates the Frequency Podcast Network and also has a stake in branded podcast company Pacific Content.
More than one-third (37%) of Canadian adults listen to podcasts at least monthly, and those who do tend to listen to a wide variety of shows – about six per week. "The market here is already quite developed," she says. "Because we have a global footprint, it allows Canadian publishers to grow audiences and monetize outside of Canada."
At the same time, she says, it can work with indie podcast titles to monetize through dynamic ad insertion.
Gordon says having several companies competing in the podcasting industry is healthy – and can make for more collaboration. It helps that all podcast companies, including Acast, have different models. As such, as a distributor, it's already worked with Canadian publishing partners, repping podcasts from networks at CBC, Corus, eOne and Terry O'Reilly's Apostrophe Podcast Company.
"Any additional oxygen that the podcast market gets, I consider it to be a positive," she says. "It shows that the industry is growing and that people are paying attention."