How Bell used its digital prowess to keep TIFF running smoothly
Without the Lightbox at the centre of the action, the telco created ads to promote its digital prowess.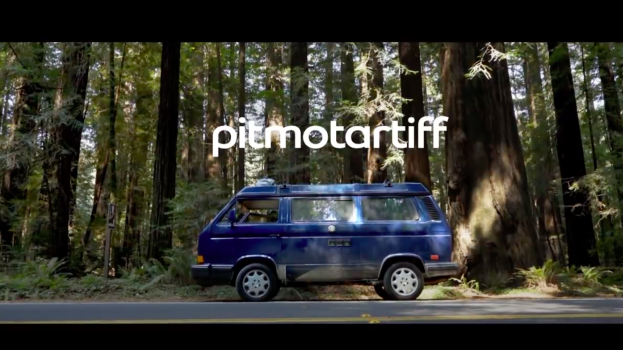 Earlier this year, it looked like the Toronto International Film Festival would have to be cancelled.
Creative thinking from longtime sponsors meant the festival was able to go ahead (somewhat) as planned, even with some in-person elements (while elbow-rubbing cocktail parties and street festivals are a no-go, old school drive-in theatres helped to bring that in-person movie magic to film fans).
But for the rest of the festival-goers, it was Bell, the longest-running and largest sponsor of TIFF, that allowed the festival to bring a full slate of films along with new digital components enhanced the experience for Canadians from coast to coast.
On TIFF's nearly fully digital pivot, Nicole Avery, VP of brand and sponsorship at Bell, says: "For us, going digital has been amazing and a sign of things to come."
Use of Bell's own digital platforms has allowed TIFF to run in locales that it never thought possible before. "Now instead of the film festival only being accessible to Toronto and a theatre of 50 people, with Bell's Cinema Platform, literally anyone and everyone has access to the films."
Bell has been a TIFF sponsor for 25 years. The telco started as a sponsor in 1995 and then in 2010 became the founding sponsor of the TIFF Bell Lightbox Theatre and has now extended the contract to the end of 2023.
This year, Bell again upped its game to title sponsorship of Bell Digital Talks and Bell Digital Cinema. Events, conversations, and press conferences were all streamed through Bell Digital Talks while Bell Digital Cinema streamed the movies. Some of the TIFF films are also going to be available on Crave later this year.
As with most events this year, the pandemic had seemingly eliminated the ability for brands to connect with fans at a grassroots level – at least, in person. Avery says today, the best way to connect with consumers is through entertainment, engaging content, and leveraging social channels to go where the eyeballs are.
"This year our responsibility for customers has gone from live events and live tickets to virtual tickets and virtual streaming tickets," she says. "From our perspective, because they can watch the films now on our network, we can give fans access to tickets to stream instead of going to the actual theatre."
Bell promoted its TIFF involvement with its title sponsorship, a contest on its social channels in August, and with three humorous TV spots that put the focus on the digital aspect of the festival.



According to Avery, consumer feedback from across the country has been extremely positive about the virtual film fest, which concluded this past weekend. Canadians enjoyed having access to an event that was previously Toronto-only.
"Everyone is thrilled that some sense of normalcy is coming back. We've been able to provide our support with TIFF and Bell Digital Cinema and Bell Digital Talks to help consumers feel that some normal events have returned although different but not cancelled not like they were at beginning of COVID."