Specialty rocked summer TV this year: report
New data from NLogic shows that the biggest difference that sports and specialty has made is a push to more live viewing.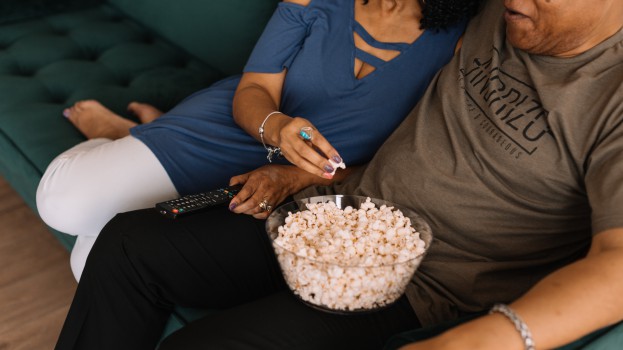 Summer TV normally experiences a bit of a slump no matter the circumstances. And with a content lull thanks to quarantine measures, it seemed this summer's slump would be even more pronounced. There were no NHL or NBA Playoffs leading into early summer, and although favourites like America's Got Talent returned, others, like The Amazing Race Canada couldn't make production work this year.
New data from NLogic shows that the mid-summer return of sports helped TV pick up overall, and that, as viewing numbers steadily climb, specialty is proving to be the biggest beneficiary.
Six million Canadians watched at least one minute of NHL content the first week it returned. It brought about a big boost for Sportsnet's national specialty network; four weeks prior to the NHL relaunch, it only boasted a reach of 6.5% of Canadians age 25 to 54. That figure shot up more than fivefold to 38% when hockey returned. The Jays also managed to reach 5.4 million unique Canadians in the first three weeks of August, representing a 23% reach of individuals (2+) in Toronto alone.
Sports might have very well saved summer TV from dark days. At the start of the pandemic, even with sports games on hold, NLogic's data showed that average hours viewed per week increased by 3.5 hours per household, compared to the annual average. This maintained for about six weeks, but then began to drop off thanks to a combined lack of live sports content and a lack of desire for constant news updates.
The peak of TV consumption in the pandemic peaked the week of March 30, with an average of 25.82 hours per week consumed in a household. Of that, just under 50% of hours consumed were on Canadian specialty, and 38.3% on Canadian conventional (combined, U.S. conventional and specialty represented under 12% of viewing hours). The low point for TV hours consumed was the week of June 15, with a household average of 18.37 hours per week. Of that, 52.6% was Canadian specialty, and 32.8% was Canadian conventional.
Since then, numbers have steadily risen – while not quite at pre-pandemic highs (22.6 hours per week in Feb), consumption did reach a peak of 20.72 hours per week in the first week of August and hovered within one hour of that total for the rest of the month. Throughout August, specialty has represented a bigger portion of viewing than it has year-round, anywhere from 54.3% to 57.7%.
Sports are one of the main drivers to specialty, with networks like TSN and Sportsnet having exclusive coverage of most sports matches.
The big differentiator in sports wasn't even in hours consumed, but in how much it drove people to their TVs for live content. With an expanded NHL Playoffs format – which, at its earliest point, included up to six games per day – as well as a red-hot Raptors team led by NBA coach of the year Nick Nurse and a shocking comeback by the Toronto Blue Jays, it drove people to TV for appointment viewing, rather than time-shifted.
While live TV has always made up the majority of consumption – pre-pandemic, it sat at 86%, and it only shot up one to two percentage points during the first few months of the pandemic – the summer saw an increase, with live viewing hovering between 89 and 90% for Canadians, marking a significant (and sustained) jump up from the springtime. When zooming in on the key adults 25 to 54 demographic during primetime hours, the difference is even more distinct; 76% of that demo was watching live TV in February; while 87% opted for live as of mid-August.
But it's not all about sport and specialty; shows such as Big Brother, America's Got Talent and Marvel's Agents of SHIELD are still performing well – data from Numeris shows that their numbers have also shot up since the return of sports, which could mean that people are more driven to their TVs. Conventional viewing hit a lot point in mid-June at six hours per week as news consumption lessened and a number of summer faves failed to return, but which has climbed up an average of 23 minutes since then.