Pinty's becomes newest presenting sponsor for TSN's OverDrive
The brand officially replaces The Source as the lead sponsor of the afternoon staple series.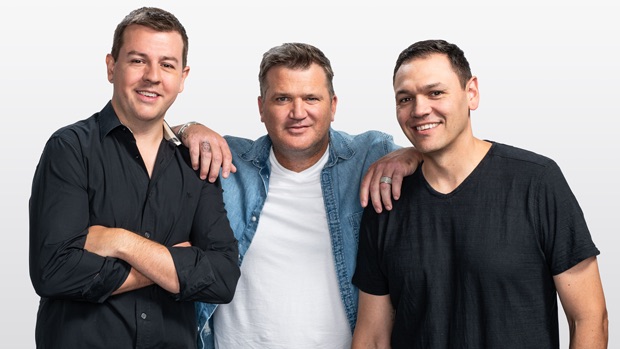 Pinty's is now presenting sponsor of TSN's popular sports talk show, OverDrive, the afternoon staple series that takes viewers behind the biggest games. It officially steps in following The Source's one-year run as the presenting sponsor of the series.
Although the CPG food brand has been largely associated with two more specific sports – auto racing and curling – its work in the sports sponsorship space has helped it develop a now longstanding relationship with TSN more broadly. Its partnerships over the years include a successful NASCAR Canada partnership, as well as the TSN All-Star Curling Skins game.
With most of the major curling events cancelled for the year, a rep for the brand tells MiC this new venture came about when both Pinty's and TSN were looking for a way they could target their collective audiences  – across numerous sport touchpoints and platforms.
Pinty's branding will appear in broadcasts and with on-set branding, on-screen broadcast promos and a new series logo. OverDrive, which airs every weekday afternoon on TSN2 and TSN4, also extends to radio, and has its own podcast.
With this summer's all-at-once return of most major sports, including hockey, basketball, baseball and more, data from Numeris and NLogic shows that sports have largely driven eyeballs back to TV, particularly on specialty.
Pinty's, according to Justin Stockman, VP of brand partnerships and client strategy at Bell Media, is an ideal pick for a lead sponsor because it's already known as a sport-focused brand.
For the brand's part, it's previously targeted events whose audiences "skew a little more mature." But now, Pinty's, which conducts its media sponsorship deals directly with properties, sees this as an opportunity to reach new demos. "There is a genuine fit of the OverDrive and Pinty's cultures and interesting opportunities to bring even more folks into our audiences," Anthony Spiteri, VP of marketing and innovation for Pinty's said in a statement.