The biggest difference between pre-COVID radio listening and now
Is the morning drive show a thing of the past?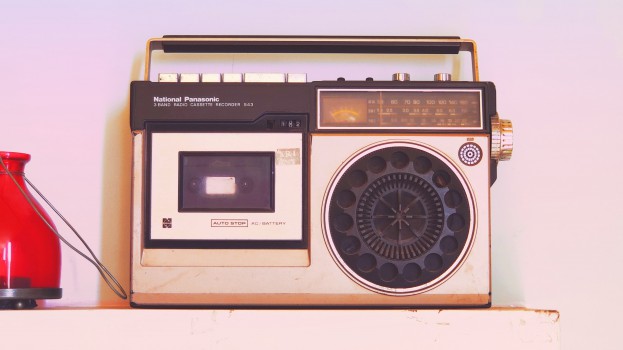 It's been a longstanding tradition – hop out of bed, grab a bite to eat, spruce up and head out the door for work. That was, historically, the easiest time to catch Canadians, whether urbanites, suburbanites or those in rural areas, through radio. Voices like CHFI's Darren and Mo or CBC's Matt Galloway were common companions in the car or over morning coffee.
COVID-19 changed all of that.
New data from NLogic shows that radio AMAs hit a low for Canada in April – going from a daily average of 2.7 million listeners per minute in a 24-hour period between mid-February and mid-March, to just under 2.1 million two months later. That's been on a steady rebound ever since, and as recently as Aug. 30, it was up to 2.4 million.
But the rebound isn't bringing things back to pre-pandemic normals. In particular, the morning listening block of 6 a.m. to 9 a.m., which prior to the pandemic represented peak consumption hours, has decreased significantly.
In the period of mid-February to mid-March, 7 a.m. represented the peak consumption hour for all markets and all listeners – an average of just under two million listeners for that hour. From then on, a steady depletion would occur throughout the morning, with radio trickling to very low levels after the late afternoon drive-time block.
Starting in mid-March, the 7 a.m. peak disappeared – and as of Aug. 30, listening at that hour is the lowest it's ever been, at 1.5 million listeners.
After wide-sweeping lockdowns began in mid-March, audiences rose for mid-morning – 8 a.m. through 10 a.m. began bringing in bigger numbers, particularly between March 15 and May 11. That trend continued through to the end of August, although the mid-morning peak is no longer quite as high (1.76 million from 9 a.m. to 10 a.m.). However, one area of consistency is that nighttime radio listening still remains relatively uncommon.
One inverse trend has been that of in-home versus out-of-home listening. An estimated 1.2 million Canadians listened to radio in-home during the February-to-March period – which jumped to just shy of 1.4 million in the next period and has declined since then. As of Aug. 30, in-home listening is at a low, with an estimated AMA of 1.1 million.
But listening out-of-home is back up – not quite to the February levels of 1.5 million, but just shy of 1.3 million.
Montreal's Anglophone market showed an even higher peak in mid-morning listening in the early pandemic months, and the current late August numbers show that afternoon listening is at an all-time low. Toronto is one of the only markets where more recent months show higher consumption of radio during the after-work drive hours than pre-pandemic.
Calgary showed the biggest uptick of sustained listening throughout the day. Rather than peaking in mid-morning and descending slowly, Calgary's AMAs have hit a high at 8 a.m. – 117,200 in the most recent report – and it's ridden that high fairly consistently, dropping somewhat to 86,300 at 4 p.m., rising slightly again for the afternoon drive and then dying off.
Edmonton typically sees an even bigger swell in the mid-morning, and currently peaks between 9 a.m. and 10 a.m., between 105,000 and 106,000 for those two hourly periods. Vancouver has a higher, earlier peak – 185,900 at 8 a.m. – but dips much quicker than the Alberta markets. Mid-day, radio listening is lowest at 2 p.m., and unlike other markets, it barely sees a lift before the afternoon drive hours.
Data from Toronto-based Bray & Partners also shows that in some markets, audience shares have switched somewhat. With the morning drive being a less crucial time for listening, in Toronto, rock-focused Q107 took shares away from talk-focused CBC Radio One in key demographics, while French music stations like NRJ 94.3 also overtook AM and talk radio favourites in Montreal's Francophone market.