Cue Digital and Sing Tao ink big digital deal
The new partnership will enable brands to connect with a wide breadth of highly tuned-in Chinese-Canadians.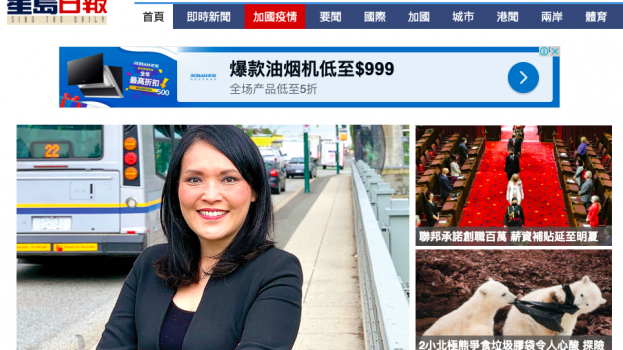 Online media sales agency Cue Digital and Sing Tao News Corporation have struck a deal that gives Cue exclusive rights to offer advertising, sponsorships, and custom branded content across its digital platforms. Sing Tao's suite of platforms includes their desktop and mobile website Dushi.ca, ccue.ca and Dushi WeChat.
David U.K., CEO of Cue Digital, says the agency jumped at the opportunity to partner with Sing Tao and assist advertisers in uncovering the extensive reach amongst the Chinese Canadian community. Sing Tao, which also includes print and radio properties, has an estimated reach of 1.3 million Chinese Canadians across its network.
While Cue could not offer digital-specific numbers for Sing Tao's reach, the company says of that 1.3 million, the "vast majority" of those 1.3 million users interact with Sing Tao's online properties. As of the 2016 Canadian census, there is an estimated 1.8 million Canadians who identify as being of Chinese origin or ethnicity.
"Sing Tao has been working for last few years on formulating and improving their digital strategy," he tells MiC. "To take digital to the next level they needed a partner that could really talk digital. They are implementing their own Adobe stack for audience data, first-party data."
For Cue's part, U.K. says it allows the rep house a chance to help brands with multicultural campaigns. "With our relationship with agencies and brands, it's extremely easy for us to ask if there is an Asian strategy in the marketing plan as many companies do, from fashion to auto."
Additionally, he says, Sing Tao's A1 Chinese Radio has strong on-air personalities that are well-known in the Chinese community in Canada. That will allow Cue to offer not only display and video, but also access to Asian influencers for influencer marketing and branded content marketing. Sing Tao also has a very strong following on WeChat, an app that's extensively used in the Chinese community in Canada, North America, Hong Kong and Taiwan for both Mandarin and Cantonese-speaking individuals.
Cue Digital now reaches more than 16 million unique Canadians across premium publishers each month, including more than 47% of millennials.
Sing Tao Media Group Canada is the largest Chinese media group in Canada. Established in 1978, its daily newspaper, Sing Tao Daily, is a most widely read Chinese-language newspaper, with editions in Toronto, Vancouver and Calgary.