New free cannabis magazine eyes ad-supported model
With a retail distribution model and a demographic sweet spot of over 40, the new magazine looks to fill a void in the marketplace.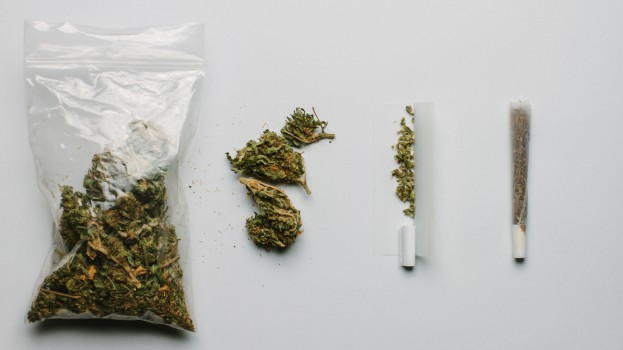 The year 2020 seems like a difficult time to launch a free, ad-supported print magazine focusing on a niche vertical. Ad spend for print and magazines has been on a continuous downward trend as social media has gradually siphoned dollars away from classic editorial titles.
Oh, and then go throw in the whole global pandemic thing.
But Halifax-based health and wellness publishing company HumanMedia (stylized as HUM@Nmedia) is certain that its combination of a powerful, in-demand niche and a strategic distribution plan can help its magazine reach thousands of Canadians and help a number of advertisers, particularly in the cannabis space where finding genuinely age-gated media can be a challenge.
Canada Blend is gearing up to launch its first print issue in late October/early November of this year, which will also include a digital component. The focus of the free magazine will be less around pot lifestyle and more around health and wellness, education and insights on the cannabis space.
Giles Crouch, group publisher and COO of HumanMedia, says the company began researching the space last year and found a growing number of business-focused resources, like Postmedia's The Growth Op, and lifestyle titles like the long-running High Times. But Crouch says the company envisions a title offering straightforward education to readers of legal age, with an anticipated focus on the over-40 cohort.
Crouch tells MiC it's likely to appeal to people who used cannabis recreationally prior to legalization and "might still be dealing with the stigma of being able to talk about it openly in an educated manner."
He adds that it will be free, thus entirely dependent on advertising, and estimates that 30% of the magazine's 84-page count will be devoted to ads. That 30% threshold, according to Crouch, has already been met for this issue, which is currently in production. Naturally, he says, the ads will be related to both the cannabis and CBD space, as well as accessories.
Canada Blend's distribution model, however, helps fill a specific need with that space. Crouch explains that current legislation would prevent the magazine from being distributed in typical consumer news and bookstores like Indigo, because it can't prove 100% guaranteed age-gating. Thus, the company is in the process of inking a deal with licensed retail cannabis stores. It's already inked agreements in Ontario, Alberta and Saskatchewan and is anticipating the completion of its agreements in Atlantic Canada soon.
He says they're currently closing in on 400 stores, but there will likely be more in the near future as new licensed retailers continue to open their doors – Crouch says if current plans unfold as expected, there could be up to 800 stores distributing the magazine by February.
While Crouch says he's disappointed that conventional stores didn't work out, it does allow Canada Blend to provide advertising for brands that otherwise have limited options – because they can only buy media on guaranteed age-gated platforms.
"We anticipate a range of products [to advertise]," he says. "Everything from CBD and health products like oils and topical treatments and infusions, as well as vaping products and some of the cannabis brands themselves, like Aurora and Canopy's brands. They don't have a lot of avenues in terms of growing their brand recognition, so this gives them a new way."
And being present at stores – which have remained open throughout the pandemic – allows for an enhanced experience, he says. Just as the LCBO has its in-house Food & Drink magazine, Canada Blend will offer education and information in-store. "They [the stores] are screaming for content to give their customers. There's some digital content at touch terminals, but this is something for them to truly take away."
HumanMedia was officially established as a publication group in 2019, although it was born out of the women's wellness magazine Optimyz, which was founded in 2008 and reaches an estimated one million Canadian women annually. Besides Optimyz and Canada Blend, HumanMedia also recently launched Silver Magazine, a magazine that targets Canadians age 48 and up. As Silver was launched in May – in the midst of Canadian lockdowns – Crouch says there are not yet reliable annual reach numbers for the title yet, but that its sell-through rate at retail was beyond the company's expectations.