Apex Mobile Media opens more seamless in-game ad opps with partnership
Brands that work with the company can now reach gamers through in-game real estate, such as the background of a game.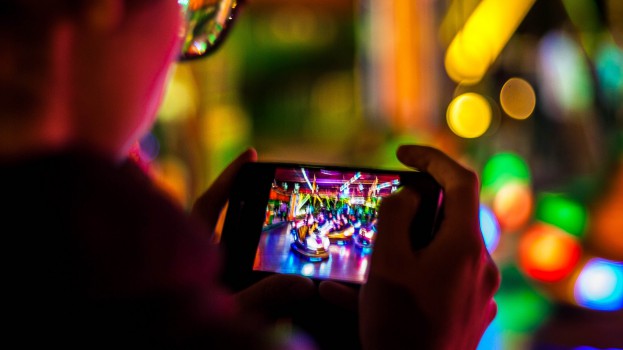 In-app advertising specialists Apex Mobile Media is allowing advertisers to connect with even more gamers thanks to a partnership with Israel-headquartered tech firm Sayollo.
Sayollo specializes in converting in-game real estate into advertising space – for example, it allows brands to take over the background screen with creative, rather than relegating them to a banner at the bottom of the screen. Now, through the partnership, Apex will be able to connect Canadian brands to more ad opportunities within games.
Walder Amaya, CEO and co-founder of Apex, says this isn't his company's first rodeo when it comes to games – in fact, he says, when Apex first launched, one of its most important pillars was gaming. While it's since expanded, he says the company has attempted throughout the years to distinguish itself as connecting brands with higher-end gaming opportunities. For example, it exclusively represents inventory for The Sims creator EA Games on its app and console games. It also is the exclusive rep for the inventory of Angry Birds parent co. Rovio Entertainment.
Amaya says the Sayollo partnership will help elevate in-game ad-buying, likening the in-game real estate takeovers to a digital billboard. "We're looking at the numbers, and everything shows that we're spending more and more time gaming on mobile devices," he says of the timing of the new partnership. "This is the future of in-app gaming."
Additionally, Amaya says with most gaming apps, login information can grant advertisers info about individuals, such as age, gender and general location. Certain games cater more toward women and older audiences, and there are many casual mobile gamers in their 30s, says Amaya. With EA specifically, he adds that its portfolio of games is an even split between male and female.
The push to evolve the in-game ad experience is concurrent with the rising calibre and expectations of advertisers in the space. Only a few years ago, games mainly featured ads for other games, but there's been an increase of ads from the likes of tech companies like Google, financial companies like TD, as well as QSRs, retailers and other brands outside of gaming.
Chris Lombardi, Apex president and co-founder, says ads in games have tended to be viewed as very obtrusive "because they interrupt you or they take too much time," and adds that the company saw this as an opportunity to create something that blends better for users and benefits brands.