CTV creates custom 'speed dating' program for Naked Grape
The broadcaster helped one lucky woman find love "COVID-style" in custom broadcast and social segments.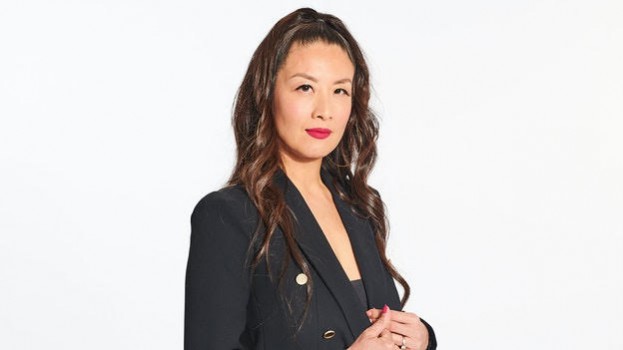 For the latter half of the summer, Canadians flocked back to their TV screens after a somewhat dry June and July. With many fans tuning in primarily to reality shows, one of the most anticipated returns has been the guilty pleasure reality show, Love Island.
The series is one of CTV's biggest draws for the season – and, coupling the natural pairing of romantic, guilty-pleasure reality shows and wine – the Bell Media conventional network has created a custom content program to take speed dating to a new level.
Love in 60 is a custom editorial content program produced with Arterra Wines Canada for its Naked Grape wine brand. The series, which plays out over five sponsored segments during this week's penultimate episode of Love Island, is hosted by Etalk and The Social host Lainey Lui.
Each segment follows the dater and their three matches during individual one-on-one, unfiltered 60-second #NakedTruth dates. After the three dates, the dater chose their match. In the final segment, the selection is revealed and viewers find out if the feeling is mutual, or if the dater will be left solo.
Besides being broadcast throughout the Love Island premier, the segments will also be boosted on Etalk's Twitter, Facebook and Instagram accounts.
Wendy Montgomery, VP of marketing for core brands at Arterra Wines Canada says the key themes of the wine brand are focused on being "real," unexpected and playful. The program and content – which, although paired with Love Island, is separate from the series – are focused on finding love (in a safe way) during the pandemic. The speed dater dates in a way that she dubs "COVID-style" – not getting too close to her dates (or host Lui) or shaking their hands or hugging them while getting to know them.
Bell Media worked with Arterra Wines and its media agency PHD to create the partnership. A spokesperson tells MiC this was a proactive opportunity initially conceived by Bell Media Brand Partnerships  to specifically target and engage key segments within Love Island's young, dedicated audience.
Following the conception of the content, Arterra came on board. From there, the opportunity was customized to specifically integrate Naked Grape's key messaging and branding into the program.