Blog: How Apple's iOS 14 will impact your mobile buying
Media Experts' Laura Nussbaum breaks down the various aspects that will be affected by the new updates, and what kind of risk it poses on in-app inventory.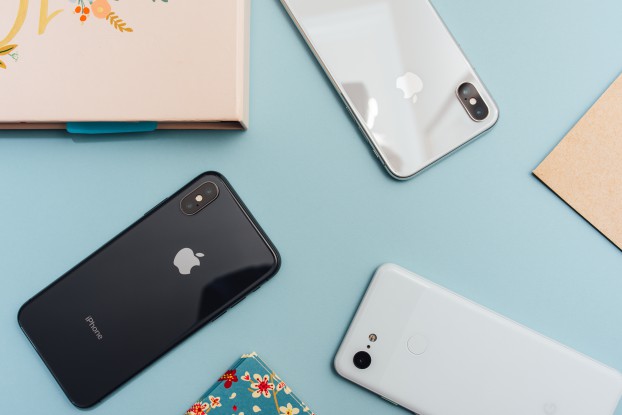 By: Laura Nussbaum
In line with its stated goal of enabling consumers to better understand and control their mobile data footprint, Apple recently announced new restrictions to IDFA (Identifier for Advertisers, a random device identifier assigned by Apple to a user's device) within iOS 14 with launching expected in early 2021.
These updates center on giving the consumer tools to manage how their data is utilized in the mobile ecosystem and provide the ability to opt-in to certain tracking tactics across multiple apps by third parties. This most recent move by an industry giant aligns with similar data protection laws like GDPR and indicates the strengthening trend towards greater data transparency.
Formerly, the Limit Ad Tracking feature was a device-level setting enabled from the iOS settings menu. With this update, a prompt appearing upon the first launch of an app will interrupt the user to request permissions. With reports estimating that approximately 30% of Apple users have limited ad tracking enabled, this new overt opt-in is expected to see those numbers increase.
What advertisers need to be aware of
In the absence of IDFA, advertisers will be unable to manage key elements of in-app strategies like frequency caps, measurement, optimization, segment/targeting behaviorally, or granular attribution within the mobile app space. The industry has already begun to respond to these eminent concerns by exploring SKAdNetworks, privacy-focused API that allow ad networks to attribute installs directly from the App Store without relying on IDFA.
Where does this leave app developers?
App developers are diligently working on ways to integrate their current consent framework, designed to comply with regulations like GDPR and CCPA, with Apple's policy. While both integration and user experience remain foggy, historically, users have been amenable to the exchange of mobile activity for access to secured elements within apps. Developers could limit access to key features for those who opt out of tracking but it's unknown if Apple will permit that sort of approach.
What's in store for mobile measurement partners?
Mobile measurement partners (MMPs) are racing against the clock to adapt their solutions and find alternatives for IDFAs. Some MMPs have already unveiled new solutions that don't rely on identifiers for advertising and third-party cookies for measurement and attribution. Third party data providers reliant on mobile data will likely decline in scope and may face scalability issues with cross-app tracking restriction.
How users and activity could be impacted
A shift like this one will certainly cause a temporary disruption but ultimately will be welcomed and adopted. Users who opt-out could have a lower quality ad experience with less specific messaging, but this is a matter of individual preference.
Native platforms that rely on pixel metrics will not be impacted by the iOS 14 update. These social tools use unique IDs tied to a user's profile and do not rely on a device identifier. The true impact on social will be felt by advertisers employing a software development kit for app install and engagement campaigns where IDFA is used to identify and track Apple users. Most social platforms are working on a response to the anticipated changes and are looking for ways to integrate Apple's SKAdNetwork with APIs for the SDKs addressing expected measurement challenges. Once available, advertisers will be required to update each SDK within their own apps, along with any for MMPs used to track platforms that don't offer their own SDK. Other platform specific recommendations are likely to follow as more details about the full impact of the update become known.
Some projections estimate upwards of 80% of iOS 14 users are expected to reject an individual app's access to IDFA. Therefore, updating SDKs and following platform specific recommendations are crucial to preserving measurement where possible.
Impact on programmatic
Programmatically, the impact of IDFA will be felt most on the in-app ad ecosystem. Geo fencing, behavioural targeting, third party audience targeting, frequency capping and precise in-app attribution will be unavailable for those Apple users who opt-in. This will likely affect how DSPs determine the value of an ad opportunity and may result in the diminishment of in-app inventory targeted within performance strategies.
Though seemingly not a threat to overarching programmatic practices and with alternative placement options available, publishers will bear the brunt of shift and once-coveted inventories may garner less demand. Additionally, DOOH opportunities relying on proximity targeting or foot-fall attribution will too lose sight of those users who have executed their right to opt-out of IDFA and precise location sharing.
The exploration of SKAdNetwork API or approaches that don't rely on IDFA and third-party cookies to measure and understand attribution seem like a natural solution. Another solution that publishers are exploring is a way to collect and activate their first-party user login data for tracking, though it's not yet clear how this practice would interact with Apple's framework. IDFV (identifier for vendors) will still be available for app developers to track users within their environment, and this option may also be used to track elements like frequency capping for example.
---
The full scope of Apple users who will or will not give consent is an unknown, and the eventual effects on inventory and volume remains speculative at this time. This poses an imminent risk to those entities consuming large amounts of in-app inventory.
This shift is a signal of more to come. Staying close to fundamentals and prioritizing legitimate, verifiable results means we are planning for an uncertain future. Privacy and protection are more than a trend, and overall sentiments will continue to be monitored with the understanding that this change will not be the last.
Laura Nussbaum is director of performance media at Media Experts. She has more than 13 years experience in the media and agency world.