CBC appoints new regional managing directors
The two positions will focus on the creation and development of programming for local TV and radio.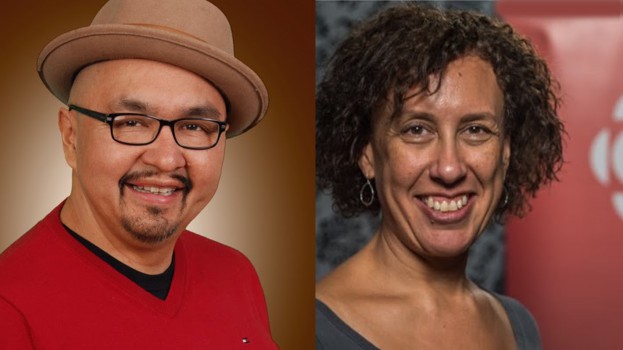 CBC News has appointed Mervin Brass and Ruth Zowdu for two new senior managing director positions. Brass will handle operations for CBC North, and Zowdu will take the position in the Ontario region. Both appointments are effective Oct. 19.
It's a step up for Brass, who has spent the last four years as managing editor for CBC North. He's a longtime radio reporter whose career has also focused on Indigenous news – since 2014, he's helped develop and run Saskatoon's Treaty 4 News, for which he served as editor and publisher. Now, in his expanded role at CBC, he will be based out of Yellowknife and oversee all local programming for radio and TV stations in Yukon, Nunavut and the Northwest Territories.
Susan Marjetti, GM for CBC news, current affairs and local says Brass's appointment will help advance the CBC's efforts to showcase the perspective, language and culture of the North region. The position is newly created and is the most senior programming position for CBC North so far. A similar role had previously existed, having been occupied by Janice Stein. The North is now established as a separate CBC region, rather than being grouped with Saskatchewan and Manitoba.
Zowdu's background with the CBC is more rooted in research and production, having been primarily based in Ottawa. She became the first woman of colour to run a local newsroom as CBC Ottawa's managing editor. She's helped to develop programs and segments such as #CBCStreetTalk, which helped showcase hyper-local voices during elections. She was also key in the development of the Ontario Human Library, through a partnership with the Ontario Public Library.
Zowdu will now go from hyper-local to overseeing all localities. She will manage local programming for TV and radio stations in Hamilton, Kitchener-Waterloo, London, Ottawa, Sudbury, Thunder Bay, Toronto and Windsor. This is a previously existing position, held by Marissa Nelson up until her departure from CBC this past July.