ICYMI: Pinterest, Rogers Sports & Media make new commitments to social justice
Plus, Global adds new specials and a unique new comedy.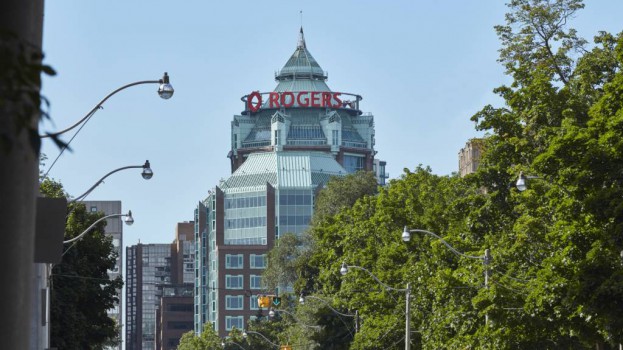 Rogers Sports & Media launches new advertising program
Rogers Sports & Media has launched a new initiative, All In, as part of its ongoing diversity and inclusion plan. The program, unveiled this week, will see the company donate a minimum of $10 million in free advertising and creative services over the next five years to both charities and small businesses that support equity-seeking communities. While Rogers Sports & Media has not defined or specified what it considers to be equity-seeking communities, company president Jordan Banks specifically cited a need to address "racial justice and social unrest" in the company statement, and added that it's aiming to use its "media megaphone to amplify voices that have not always been heard with equal measure." He also encouraged the company's employees to continue using their platforms "to express their views and opinions in support of anti-racism." Rogers Sports & Media will also launch an internal content advisory council to further increase diversity of thought throughout its editorial content.
Pinterest states that it won't promote insensitive costumes
While trick-or-treating and Halloween parties might not go on as planned this year, Pinterest is still seeing a good deal of Halloween-related searches (such as "Halloween costumes with masks"). As Canadians set out to use the platform to search for creative Halloween ideas, Pinterest has officially stated that it will not promote posts that feature costumes that may be considered appropriations of other cultures. While Pins with potentially insensitive content might make their way onto the platform, Pinterest will prohibit advertisements with potentially inappropriate images. This year, it will also show a Pin at the top of results with resources and pins to boards with information curated by its employee group, PIndigenous, and other experts, on how to celebrate thoughtfully and respectfully.
Global adds new primetime specials, social distancing comedy
Fall TV premieres are finally underway, but Global has added two new primetime specials hosted by late-night mainstays Lilly Singh and Seth Meyers. Closer Look Thursday, hosted by Meyers, will air Oct. 8 and see the SNL alum's signature late-night segment expanded into a half-hour special. Singh's two-part special, Sketchy Times with Lilly Singh does not yet have a date and time set. The network has also added new social distancing comedy Connecting, which premieres Oct. 8. The series is an ensemble comedy starring Otmara Marrero, Parvesh Cheena, Shakina Nayfack and others, trying to stay close (and sane) through video chats.