Showdown: Big league buys, or new and niche?
What happens when some brands are priced out of major sports?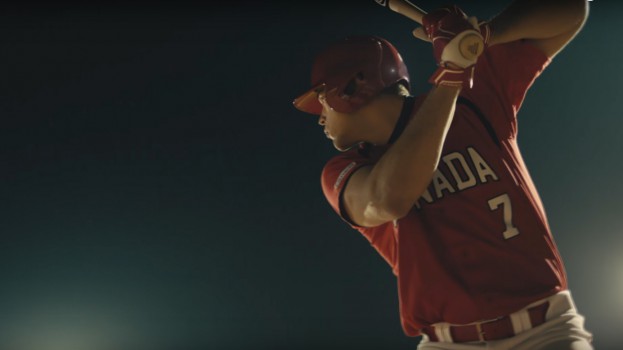 The momentum that esports has been building the last few years was greatly accelerated this year after traditional sports leagues were locked down. This new awareness not only grew its fan base, but also opened up new opportunities for brand advertising and sponsorship.
Although big league sports are, for the most part, back, there's still plenty up in the air. The CFL has cancelled play for the season, leagues stand to lose plenty of money from a lack of ticket sales and it will still be some time before the in-stadium experience re-emerges. With that in mind, should brands be weighing the merits of continued investment in established, but expensive sports like basketball and hockey versus looking at sponsorship in up-and-coming, small-but-loyal audience sports like esports, women's sports or auto racing?
Michael Lang, president of Lang Partnerships Network, says it's not really a matter of size – but about finding opportunities that can add value to the brand experience.
Lang cautions that although big brands and corporations have usually had it within their budgets to access the best opportunities, certain industries do not have the same money they did in the past – and they will have to re-evaluate their plans.
The MKTG/Dentsu report, "What's Next in Sponsorship Marketing Post-COVID-19?" says that fans' receptiveness to sponsors is approaching pre-pandemic levels, as large proportions of fans express interest in sponsor-supported programming. Fans have accepted empty stadiums – and there are opportunities for sponsors to bring the game to fans through exclusive experiences.
Because of cancellation or delayed restart of pro leagues, there will be more competition for advertising in those properties, meaning costs might be higher. MKTG suggests that if they're looking for less competitive situations, brands will need to work with properties to become less seasonal and look for off-season programming opportunities such as training camps, drafts and digital and social content.
Matt Klar, VP of strategy for MKTG Canada, says that given the belt tightening as a result of the country's more dismal economy, corporate sponsors should focus their investment dollars not necessarily on the biggest, most attention-grabbing sponsorships, but on the "hardest-working" sponsorships.
The result, says Klar, will be that tier-two properties may see "an exodus of corporate partners or a reduction in fees, creating a buyer's market for brands looking to associate with sports and entertainment but at better valuations."
The good news for brands, Klar says, is that data from MKTG's proprietary Decoding study shows that fans of smaller, niche properties tend to have higher receptivity levels towards corporate sponsors than the larger Big Four sports. Brands who sponsor more niche properties tend to be seen as drivers of that sport and essential to its operations, contrasted to sponsors in major traditional sports where advertisers are in many ways expected.
"I think there will be low-price buying opportunities in the pandemic for tier-two properties and brands who are priced out of major sponsorships can get the benefit of associating with sports and entertainment at a bargain while being the 'hero' to a small community fan base."