Which categories invested most in TV during lockdown?
The retail category looks a lot different than it used to.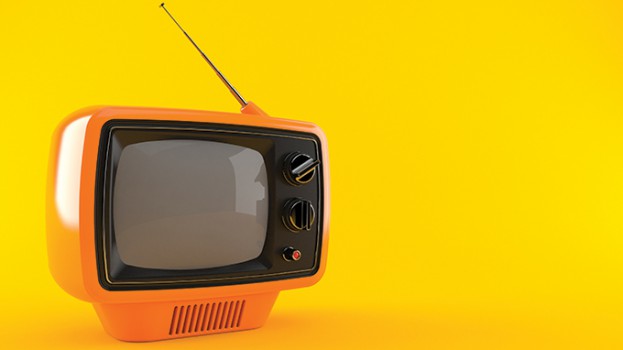 In the springtime, the big story on everyone's mind was the meteoric rise in TV consumption, which wasn't quite matched with TV buying.
New data from NLogic shows a more detailed breakdown of not only when advertising started making a slight comeback, but also which categories drove the comebacks (and which have stayed quiet).
The Toronto-based firm used program impressions from the top-10 stations. Overall, those program impressions rose by 7% in the first period of lockdown compared to eight weeks prior, but fell to 16% below lockdown levels during the summer. July and August impressions were saved largely by sports, with Sportsnet Ontario accounting for more than 12% of program impressions (nearly double than pre-lockdown).
So, how did that reflect in ads?
Restaurants were the biggest advertisers around those programs in the pre-lockdown period (January to mid-March). The initial March-to-May period saw a slight decrease in restaurant ads – with many trying to communicate that they were still offering take-out and delivery – but it was in the May-to-July period that restaurants hit a low, at 66% of their January peak. Since then, restaurant advertising has risen slightly for the July-to-September period, and are at 81% of their pre-lockdown rates.
Within restaurants, QSRs have been the biggest advertisers. Those, along with coffee and donut stores and casual sit-down restaurants, followed the typical pattern of dipping in the March-May and May-July periods before rebounding slightly. However, local restaurants and pizza places were an anomaly; those both rose to pre-lockdown levels in the March-May period before falling again. While pizza places are steady at 58% of their pre-lockdown ad volume, local restaurants are at less than one-fifth of their pre-lockdown levels and just over one-tenth of their spring peak.
Retail, the next-biggest TV advertiser, has shown the biggest rebound. In fact, its July-September buying period was essentially even with its pre-lockdown period, and the summer saw a slight peak.
Some of the biggest sub-categories within retail are not quite at pre-lockdown levels – home furnishings, the biggest spending retail category, is at just under 80% of its pre-lockdown buying levels. Clothing stores, while having rebounded, are also down significantly. But the retail category seems to be driven by different types of advertisers that weren't as active prior to lockdowns. For example, home centres and hardware stores purchased 69% more TV ad inventory in the July-September period than they did during the January-March period – and hit an especially high peak mid-summer. Other stores that are way up include pet stores and consumer electronics.
Government and union advertising saw a peak in the spring and early summer before easing off once again; within that category, the biggest comeback has been from lotteries, which rose to pre-COVID levels in the most recent period. Public service and government services peaked during the spring and then eased off, though are still slightly higher than pre-lockdown. Another big boost in the recent period came from unions, which advertised very little during the first three periods and are now outpacing public service advertisers.
Communications, household soap and cleaning products and prepared foods showed the least variation in advertising of all of the categories.
Among those that have not even come close to recovering ad spend is the travel and tourism category. There have been some rebounds – online travel services, for example, came back in the most recent period after spending next-to-nothing, but are still at just over one-seventh of its pre-lockdown buying. Foreign tourism, while coming back, is at 17% of pre-lockdown levels. Amusement, water and theme parks are actually at more than three times the pre-lockdown levels, however it's likely that this increase is driven by seasonality – such parks rarely buy major campaigns during the winter. Hotels have also come back slightly, but are still at 26% of pre-lockdown levels. And cruise ships, after buying essentially no ads during the lockdown periods, purchased approximately 1% of its pre-lockdown ad load, while rail travel is still not on the board.