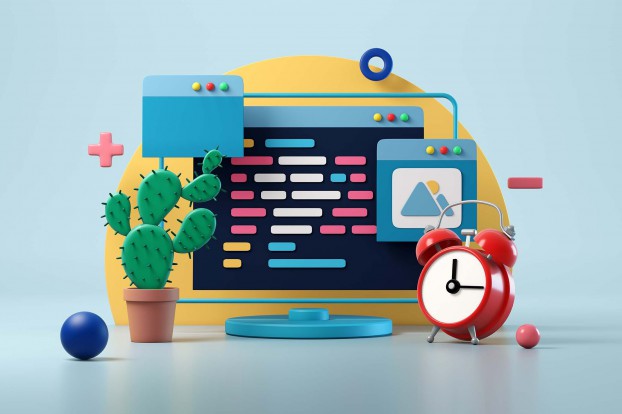 The cookie is crumbling. While Google's announcement that their popular Chrome browser will stop supporting them in 2022 represents a major change for the industry, it wasn't unexpected.
"As an identity solution, the third-party cookie was always half-baked," says Laura Main, sales director for Quantcast. Main believes Google has acted responsibly in providing time for a trillion-dollar industry to prepare effectively for the move away from cookies, which represents a continuing shift towards consumer transparency and control.
"New identification solutions paired with tried and tested technologies like probabilistic audience modeling and contextual relevance will form the building blocks of tomorrow's online experience," says Main. For those reasons, she argues that brands will benefit from a knowledgeable guide, citing Quantcast's work within the advertising ecosystem to build innovative identification solutions for marketers, publishers, and consumers that will shape the next era of digital marketing.
Quantcast, which provides measurement and advertising solutions to help engage online audiences, has built relationships across the industry and introduced products that help brands grow while respecting consumer privacy preferences. Now, it is working to build innovative identification solutions for marketers, publishers, and consumers that will shape the next era of digital marketing.

How to prepare for the post-cookie world
Marketers need to connect with publishers and end web users in a much more direct, sustainable fashion that's less segmented.  When talking about going direct, it's important for companies to collaborate and tie identification, data, activation and measurement together as closely as possible.
"Having a relationship where you're transparent about what data is being used, allowing users to opt out when they want to and be forgotten when they want to, is really important to make sure the economic system caters to the end web user and makes it as frictionless as possible," Main explains.
While marketers well know the importance of transparency, and the value of collecting consent and information in order to build a relationship over time – doing it all in a respectful way is going to be something all brands and publishers will have to lean into says Main.

Trusted partners in times of change
San Francisco-based Quantcast has been at the forefront of digital activity analysis for well over a decade, innovating as market dynamics changed the way media is bought, success is measured, and online consumer behavior is interpreted – and has never been solely reliant on cookies to deliver its advertising services for marketers, publishers and advertising agencies worldwide through its 20 offices across 10 countries.
From helping create the IAB Europe Transparency and Consent Framework and the IAB Tech Lab CCPA Framework, to participating in W3C, DAA (Digital Advertising Alliance) and NAI, Quantcast has had a seat at the table, shaping the digital landscape.
This extensive experience means technologies such as probabilistic audience modeling and contextual signals are already deeply integrated into all of Quantcast's Advertise, Measure and Choice solutions. Plus, long- standing relationships have allowed the company to partner with publishers to create new ID solutions, while fully respecting the privacy and consent of consumers.
The Advertise solution was designed to provide targeting that's built from the fabric of the internet – not stale third-party cookies – to find precise audiences at scale and gain actionable insights in real time. The Choice service was created for publishers and advertisers to simplify consent and compliance management, while Measure provides deep, real-time insights about audience, from what motivates them to how they spend time across properties.
As an IAB Tech Lab board member, Quantcast is deeply involved in "Project Rearc". Named for its multi-phased 're-architecture' strategy, Quantcast is actively participating in the mission to design, create and implement a new identifier that conforms to global privacy standards across browsers.

Better together
"We believe that progress through collective action is the path forward," says Main, explaining that Quantcast was founded on the idea that an extended alliance of internet participants can create a unique understanding, insight and value that no individual participant can achieve on their own.
"We are leading the charge through our close collaboration with industry bodies, relationships with publishers, and cutting-edge technology solutions, but to succeed, we must do this collectively," says Main, who is therefore encouraging everyone to play an active role in the next era of digital advertising by participating in the ongoing efforts to find non-cookie-based identifiers, advertising and measurement solutions.
Laura Main is sales director at Quantcast, an audience intelligence and measurement company. Combining machine learning, a privacy-by-design approach, and live data drawn from more than 100 million online destinations, Quantcast provides software, information and advertising services for marketers, publishers and advertising agencies worldwide. Founded in 2006, Quantcast has employees in 20 offices across 10 countries.
CONTACT
Laura Main
Sales Director
laura.main@quantcast.com