Corus Radio makes a splash in Manitoba with new sports deal
The Winnipeg Jets have a new exclusive radio broadcaster, along with their AHL affiliate.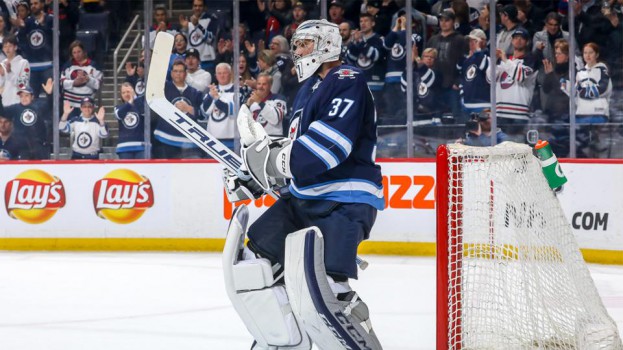 Corus Radio and True North Sports and Entertainment have signed a multi-year deal giving Global News Radio 680 CJOB (CJOB AM) exclusive radio broadcast rights to the Winnipeg Jets for all pre-season, regular season and playoff games for the 2020-21 through 2026-27 seasons. The games will also be simulcast on Power 97.
Despite perceptions that the sports radio market is dominated by big brands like Sportsnet and TSN, Troy Reeb, EVP of broadcast networks for Corus, says this deal doesn't represent a new pivot at all. Rather, he says, it's part of Corus' ongoing strategy "to always have our radio properties at the centre of the biggest events in their respective communities."
Corus AM stations, also known as Global News Radio stations, have a long history of hockey coverage. CHED Edmonton, 980 CKNW, Vancouver, 770 CHQR Calgary and Global News Radio AM 640 Toronto have all served as official broadcasters of the Canucks, Flames and Leafs respectively within the last 15 years.
"In Winnipeg, there is no bigger story or rallying point for the community than the Jets, and we believe that the most important station in the city, CJOB, is the natural home for the team."
The station will celebrate 75 years of broadcast this year. Besides offering exclusive content and game coverage for the Jets, the deal also applies to the Jets' AHL affiliate, the Manitoba Moose. As part of the agreement between 680 CJOB and True North, every Manitoba Moose game will now be heard live online at www.cjob.com.
Additionally, it's gained the radio broadcast rights to Winnipeg's CFL team, the Winnipeg Blue Bombers, however there will be no games played by the CFL this year.