Axel Dumont takes on a national role as Cossette Media president
As the agency experiences new growth, V7 Media's Joseph Leon will focus more on high-level duties.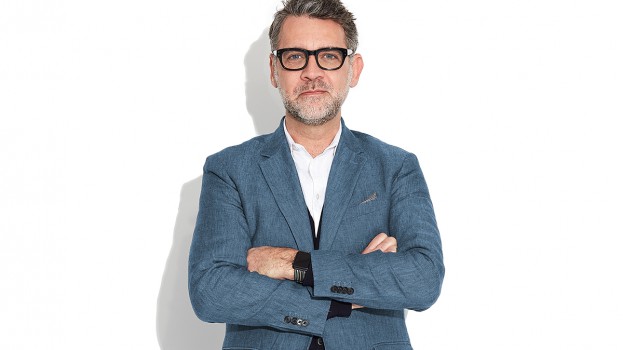 After less than two years at Cossette Media, Axel Dumont has made the leap into the national president's role.
Dumont, who formerly served as the general manager for Quebec and East for the media agency, will take on a more national role. The duties of president were previously under the remit of Vision7 Media CEO Joseph Leon.
As Leon prepares to step away from the day-to-day operations of the media agency itself to focus on more high-level duties across the entire group (which also includes Jungle Media, Magnet and Impact Research), he tells MiC that Dumont's global experience is varied and diverse enough to give him an edge.
"He has a really unique set of experiences," says Leon. "His journey through France, through the U.S. and then Quebec, managing global businesses as well as local and national, really shifted our thinking in terms of how we open ourselves up to the rest of the world."
Leon says that "on day one" when Dumont joined the company in 2019, he sensed he would go further with the company. "[Dumont] has a vision for the evolution of the category of media," says Leon. "That global lens, combined with a vision for the future, is really what we need right now."
Dumont will remain in Montreal, which Leon says is a testament to Cossette's Quebec roots. "As we've scaled into a genuinely national organization… our heart still beats in Quebec."
Upping Dumont was prompted by growing momentum within Vision7, especially within Cossette Media, says Leon. Even in the midst of the dim economic realities of COVID, Leon says the agency has been blessed with a bit of luck due to its client roster. "The impact on specific client categories was relatively now," he says, even though he admits that like all agencies, Q2 was difficult. But because of the client mix (some of Cossette Media's biggest clients include CPG giant General Mills, and of course, the Government of Canada), he says that in the last several months, "It's been less about defence and more about managing growth."
Some of the growth that's led to a good year – all things considered – for Cossette Media includes winning the account for Hudson's Bay earlier this year and expanding its remit with the Government of Canada in late 2019. More recently, it ranked number 12 in the list of 16 global independent agencies for RECMA in terms of vitality (RECMA defines independent agencies as not being a part of the WPP, Omnicom, Havas, Interpublic or Publicis holding cos) and was the highest Canadian independent shop. Overall, RECMA ranks Cossette Media as eighth overall for standalone agencies in Canada.
Having a dedicated leader at the helm is a big part of sustaining that vitality, says Leon. "We have a very different footprint than we did five years ago, and that's a lot more complexity to manage. Five years ago, it made sense for me to oversee the agency operations and growth. That's changed now."