Why National Newspaper Week went high fashion
As the country looks to newspapers for truth, the organization took an edgy step.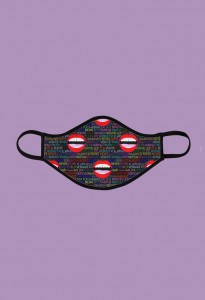 Last week was National Newspaper Week, the eightieth celebration of the critical role that newspapers play in an active and healthy democracy. As part of this year's campaign, News Media Canada, the association representing the country's print and digital news media, has partnered with Canadian fashion designer Hayley Elsaesser to launch the limited-edition Champion the Truth capsule collection.
This collection includes a t-shirt, tote bag and mask emblazoned with the words "news" and "truth" in various languages spoken across Canada, and features the design's iconic mouthy print design. All proceeds from the sales of the Champion the Truth capsule collection being donated to Canadian Journalists for Free Expression (CJFE).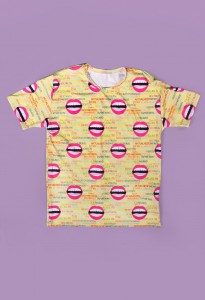 Kelly Levson, director of marketing and research for News Media Canada, says the partnership with Hayley Elsaesser was a natural fit since she is not only an ardent supporter of a vibrant free press, but she has a personal connection to the industry. Her grandfather was the owner and publisher of the Merritt Herald, a local community newspaper in British Columbia for many years.
Levson says this year more than ever, Canadians have turned to newspapers as a trusted source of information. "Local research shows nine in 10 Canadians read newspapers each week across Canada – either in print or digital formats. So, while it's clear that Canadians across the country feel passionately about their local newspapers and news media, this year, we wanted to give them a chance to wear their support on their sleeve—quite literally."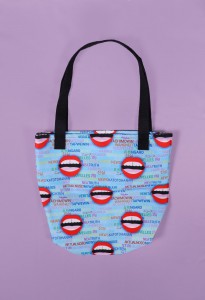 The National Newspaper Week campaign also includes print and digital ads, with ad creative running in local newspapers and news media outlets across the country. Levson says that at the onset of the campaign, it was estimated that 200 participants would support the program by running the ads, but she's happy to report that that number nearly doubled with almost 400 newspapers and news media outlets participating. The ad campaign was developed by The Garden and made possible in part by the Government of Canada and the Ministry of Heritage through the Canadian Periodical Fund under Collective Initiatives.
Promotion of the Champion the Truth collection extends well beyond just National Newspaper Week and the capsule collection is available for purchase at hayleyelsaesser.com until the end of 2020. The ad campaign promoting the collection will continue to run digitally until the end of the year on select newspaper sites. A national influencer campaign and social contest will be in-market in the coming weeks.