Tony Chapman, RBC head to Bell Media radio
The goal of the new national radio show is to extend a positive message to Canadians by sharing real stories.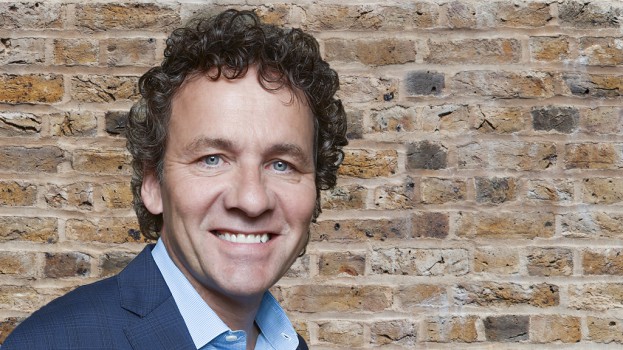 Tony Chapman is continuing his journey of reinvention with today's launch of Life Matters, a one-hour national radio show on nine Bell Media stations and iHeartRadio. The one-hour program airs Fridays at noon on most of the stations and later in the day on the west coast. The show will be posted as a podcast after initial airing.
The premise of the show is meant to inspire and counter the uncertainty and negativity Canadians are experiencing since COVID-19 with a profile of an ordinary person who, despite these circumstances, is doing extraordinary things. The bulk of the hour is the profile, a story of life lessons, with about five minutes with RBC talking listeners through some big emotional life decisions.
Chapman tells MiC, "I think the essence of the show is that life is shit, but what are you going to do about it? What are you going to do to make things happen? It could be as simple as time with my family, exercising, starting a business, or in case of Orlando Bowen, my first profile, spending his time doing community service, bridging the gap that divides society."
After 32 years as an ad agency founder and CEO working with clients like Pepsico, Sun Life and others, Chapman was hosting and speaking at conferences around the world with his speaking series, Chatter That Matters. When the pandemic hit, all the gigs were cancelled. Knowing he wasn't the type of person to 'retire', he created a podcast called Small Business Matters. Each podcast told the story of small business owner, their struggles, and dreams and then Chapman matched them up with three thought leaders.
"It was a fantastic series," says Chapman. "After 18 weeks and 25 videos produced at the same time, the podcast sponsor RBC approached me and asked if I could extend my positive message to everybody – so I came up with this idea called Life Matters. None of this work would have been possible if it weren't for RBC. Their only ask was to make it about the individuals and their life journey, and not about RBC."
As well as hosting the radio show, Bell Media radio stations are also going to present Chapman's Small Business Matters podcast series, remastered for radio.