Ad revenue rebounds for Spotify
The quarter added almost three times more ad-supported users during the quarter than it did paying subscribers.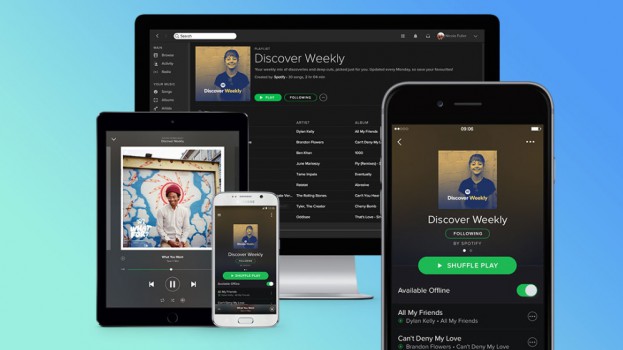 Music streamer Spotify is continuing to boast revenue growth in Q3. Revenue was up by 14% year-over-year to €1.98 billion, approximately equal to CAD $3.10 billion.
Spotify's revenue doesn't necessarily represent a significant rebound from last quarter – it managed to rise 11% in Q2 thanks largely to its steady subscription revenue – but its ad revenue did turn a corner. Ad revenues for the quarter were up 9% year-over-year to €185 million.
This is a far cry from Q2, where ad revenues were down by 25%.
Activity on the app is high; 21 million users were added during the quarter, with the service having 320 million monthly active users overall. Of that total, 144 million are paying subscribers. This past quarter, free (ad-supported) users saw a bigger growth rate than paid subscribers; six million paying members joined, whereas 15 million free users were added.
Usage was up as well, according to the company. "From a content consumption standpoint, global consumption hours surpassed pre-COVID levels during the quarter, and all regions have fully recovered," the company wrote.
In-car listening hours are also back to pre-COVID levels, which could be a result of a general trend toward users gaining comfort with listening to Spotify through Bluetooth and other connected devices. Usage on connected devices saw a spike during initial lockdown measures, and currently remains above pre-COVID levels.
In a joint study with Mindshare, Spotify found that Canadian users were especially fond of listening to music on connected devices and in groups (indeed, one-third of users say they stream music while spending time with their children). "Brands are able to get in front of the entire household, versus a single user who might be listening on their headphones," Ivan Pehar, head of ad sales for Spotify Canada, said.
Despite its good news in Q3, the company is still not profitable, but it narrowed its operating loss to €40 million, better than the €167 million a year ago.