TheScore's Q4 revenue cut in half
While the summer months were difficult for the company, a strong September means Q1 is shaping up well so far.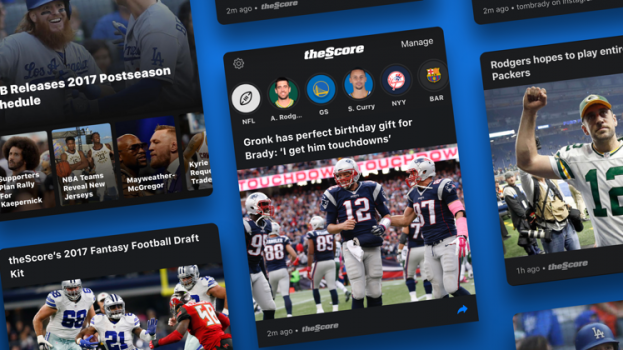 The summertime return to sports helped many media companies in Canada see lifts, but TheScore was still hard-hit this summer.
The mobile sports media brand brought in $2.5 million for the quarter ending Aug. 31, less than half of the $6.4 million it brought in for the same period last year. For the full year, the company brought in $20.7 million, compared to $31.1 million for the same period last year.
Co-founder and CEO John Levy said that the first month of Q1, September, was a high-point for the company, with media ad sales for the month setting an all-time, single-month record, due to the near all-at-once return of basketball, hockey and baseball, as well as the impending return of football.
"While Q4 audience and revenue was still impacted by the mass disruption to sports, media app users and engagement are now returning to pre-pandemic levels," Levy added.
Still, throughout the quarter, there were three million average monthly active users, a 17% decrease from the same period last year. Monthly sessions per user came to an average of 70, down from 75.
Additionally, Levy said the engagement on esports content, particularly videos, is up, with what he described as "an increasing number of high-profile brands" activating against the coverage. Because esports is not a formally established segment for TheScore, Levy did not specify how much revenue came from esports.
EBITDA loss in Q4 was double what it was the previous year ($8.3 million, up from $4.1 million), and nearly five times for the full year what it had been in 2019 ($30.5 million, up from $6.5 million). This was due to the pandemic's impact on revenue, as well as associated costs with the expansion of TheScore's gaming operations.