Behind the Buys: Holiday shopping season, soup strategies and more
Plus, DoorDash finally tries out paid media as it aims to differentiate from the competition.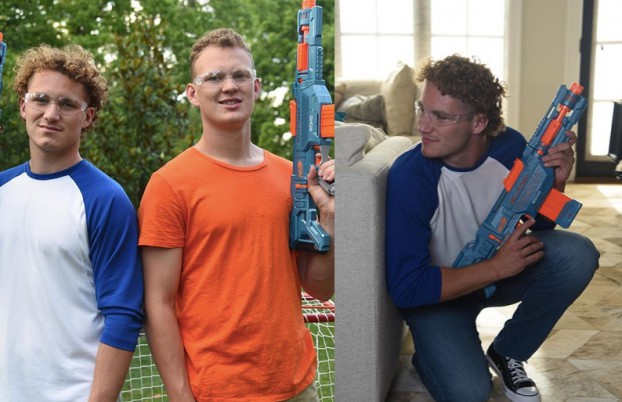 The brand: Nerf (Hasbro)
The challenge: Get the timeless toy of Nerf Blasters high on the consideration list for holiday shoppers. With media habits turned upside-down during the pandemic and Nerf's core target demographic – kids age eight to 13, with a sweet spot between eight and 10 – consuming differently, the brand wanted to create a campaign that gave Nerf a more aspirational, athletic image.
The tactic: Hasbro took a content-led approach for the Blasters, pairing with NHL stars Brady and Matthew Tkachuk. Although the Tkachuks – sons of 90′s hockey star Keith Tkachuk – are American players, they both play for Canadian teams, and being in their early 20′s, Bryan Kingston, manager of integrated media, North America for Hasbro, says they checked off all the boxes: they were athletes that the core target could look up to, they had a fun family dynamic and are already big on social – so fans know where to find them. The brand created a short series of Brady and Matthew facing off against one another in Nerf-related challenges. The episodes premiered – promoted – on Instagram bi-weekly, with the second currently out. The third one will debut later this month.
The support: Kingston says that despite the sweet spot of eight to 10, it's very aware that Blasters "have mass appeal." Besides the Instagram feed hero, it's created 15- and 30-second cutdowns in English and French that will appear in Instagram Stories, as well as YouTube ads, which can hopefully reach kids as well as their parents, and on Snapchat, which can reach Nerf's slightly older demo. "The 13- and 14-year-old target is going to be on Snapchat and knows where to follow the brothers on social," he says.
The agency: Hasbro worked with its AOR, MediaCom, on the buy, with help from its Beyond Advertising content division on the content development. #Paid also managed the athlete relationships and assisted with social.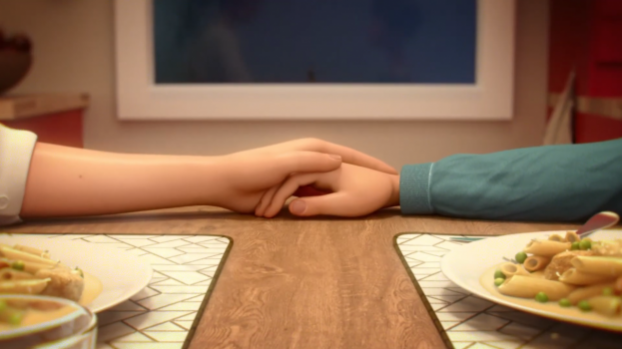 Campbell's ups its ad spend on new masterbrand campaign
The challenge: Late October – soup season – is obviously a pretty standard time to launch a soup campaign. But director of marketing Kristen Knox says the brand wanted to return to its strategy of creative-focused marketing in order to form a more emotional connection between brand and consumer. It's also part of an effort to promote products in the Campbell's cooking portfolio such as broth and condensed soup as more than functional.
The tactic: The spot features a downtrodden firefly who is sad about the state of the world, but becomes inspired when he sees a mom and child cooking together – and sharing in the spoils. Knox says there are more incremental ad dollars spent against this campaign compared to last year, which she says is because the brand is betting on its emotional resonance. Digital is playing a big part, with spots leading to a "Cook With Campbells" microsite at the end for viewers to pick up on new recipe content. Digital platforms are playing an important role in people's lives these days due to many people searching for recipes and creative food ideas while at home.
The support: Campbell's is also extending to ecommerce platforms, like those of its retail partners as well as Amazon and Walmart. And, it wouldn't be a massive fall campaign without a TV buy as well.
The agency: Campbell's worked with its AOR Spark Foundry on media, with Leo Burnett on creative.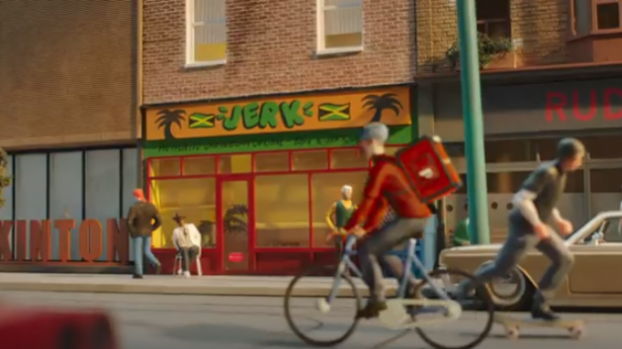 The brand: DoorDash
The challenge: DoorDash is one of several major food delivery services which are undeniably having a moment in Canada as delivery has been seen as a key (and an at-times controversial aspect) of keeping the restaurant industry intact. Now, as the market becomes increasingly saturated and sees more opportunities to add new customers, DoorDash has launched its first paid media campaign to differentiate itself.
The tactic: A national TV spot, "Welcome to the Flavourhood" went live last month, featuring DoorDash couriers passing by classics cult favourites in different Canadian cities like Toronto's Rudy and Calgary's Flipp'n Burgers (besides the ones prominently featured, there are tons of Easter egg restaurants sprinkled in throughout the background, like Toronto vegan joint Fresh). By focusing on the neighbourhood aspect on a national level, the brand is hoping to establish itself as a crucial link between foodies and their communities.
The support: Paid digital and social cutdowns of the 60-second spot will add a more targeted approach to the campaign.
The agency: Wavemaker handled the buy for DoorDash, while its new creative AOR John Street conceived the imaginative spot.