How (and why) one B2B brand is approaching the branded podcast genre
Schneider Electric is using a mass vehicle to promote a niche part of its business, but says the timing couldn't be better.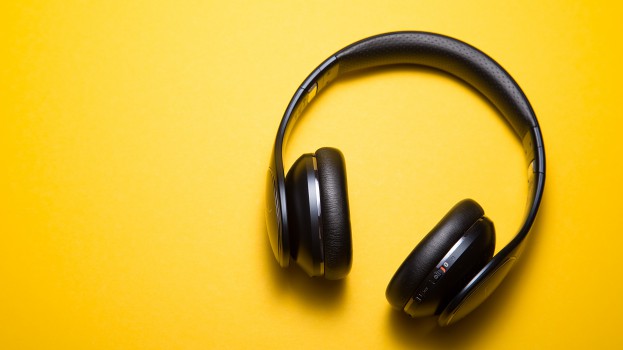 There's no shortage of studies and data that show that podcasting has exploded with popularity among consumers. Although the podcaster crowd does tend to veer a bit younger and somewhat over-indexes on male, educated listeners, it's generally regarded as an increasingly mass-appeal genre.
But one B2B brand is leaning into the old phrase, "There are riches in niches." Schneider Electric, a near-200-year-old multinational company specializing in energy, automation and digitization, is moving to strengthen its position as a thought leader through the debut of its own branded podcast, Executive Insights (which also has a video version). Although Schneider is headquartered in France, the podcast is directed toward its North American listeners. Adam Compton, director of strategic marketing for Schneider's secure power division, says the topics covered by the podcast will be especially helpful in the Canadian market as it looks to zero in on several key areas of growth.
Digitization and energy management solution selling into the IT industry represent, according to Compton, about 15% of Schneider's overall business. But, he says, "That audience comes in three major personas. There's the big, big data centres and the people who work for them, there are IT professionals in charge of electricity for businesses, and the third is anyone who sells to those groups. We wanted to think of something to bring content to those personas."
It was through the pandemic that Compton said the challenge accelerated. "Everybody's digital capabilities and needs shot up overnight. You're probably not going into an office, but you, your business, your family and your roommates' digital needs are now so much more than they used to be. For us alone, in a matter of weeks, we sent more than 100,000 people to work from home."
Executive Insights was born out of the fact that digital brands are usually wondering what the future is going to look like, says Compton. But COVID brought them to a place where they were suddenly "living in that future."
Each episode features secure power division CMO Kevin Brown chatting with prominent tech leaders throughout the industry from giants such as World Wide Technology, Gulf Business Machines and Microsoft.
It regarded the first several episodes – which rolled out sporadically throughout the summer and fall – as more experimental before putting proper ad dollars behind them. However, Compton says when it hit the fourth episode, featuring a conversation with Microsoft corporate VP Julia White, dropped, not only did it decide to make the podcast a broader, more ongoing project with a distinct schedule and PR support, but it also began supporting it with paid media – mainly digital and social ads on the likes of YouTube and LinkedIn, with media buying handled by its own team. "When we decided to put money behind it, we wanted someone to be able to say, 'Hey, I liked episode four, I'm going to look back at three, two and one. We wanted to let that organic crescendo start." He says the company recognizes that paid media will likely continue to play a big part in the podcast's promotion, and that LinkedIn is one of the most efficient buys in the B2B world.
When asked why it chose to undertake the costs and time required to start a podcast – rather than perhaps just doing paid ads through the increasingly popular tech and business podcasts out there – Compton says the company did consider the latter. But, he says, the more the team had these conversations, the more they realized, "This wasn't short-form content. This isn't something where you ask one question and in a minute-and-a-half video or audio ad you get this great sound bite back."
The business in the Canadian market mirrors the U.S. in many ways, he says, but there are some interesting areas that are a source of growth. For example, Canada is seeing an uptick in demand for purpose-built data centres for companies to store IT infrastructure and equipment. "That business is absolutely growing in Canada with a good number of investors coming in, and the last nine months have accelerated that." Industrial manufacturing is also becoming increasingly computational in Canada, he says, so there will likely be future episodes that focus on that area to appeal to the Canadian audience in particular.
CORRECTION: This story originally stated that the name of the podcast was Strategic Insights with Kevin Brown. The story has been updated with the correct name. Media In Canada regrets the error.